Our Wesleyan team traveled west to visit Quarra Stone's factory in Madison, WI. They inventoried 180 Jura limestone blocks from southern Germany and since then have fabricated 3 color mockup samples for evaluation by the client. See below for images and videos of the process.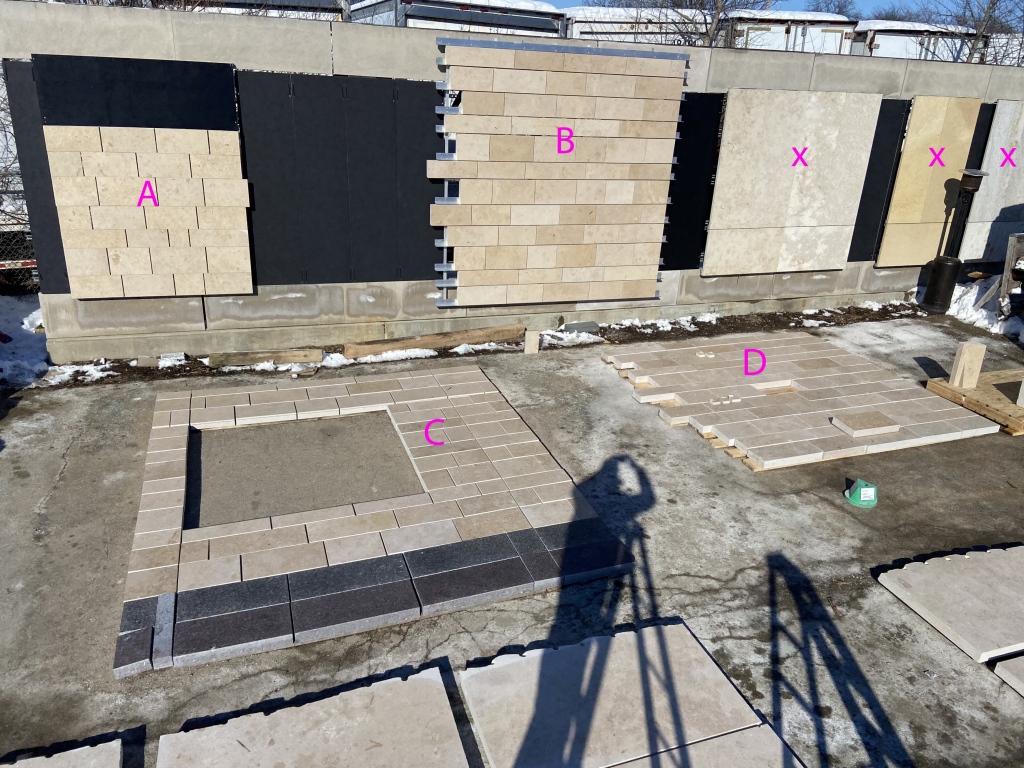 Color control mockups as presented at Quarra Stone's yard in Madison WI: (A) Germany 2, (B) Madison A, (C) EWA-1A and granite stones for Constructability mock-up, (D) Madison B. Items marked (x) were separate mock-up panels for the Barack Obama Presidential Library by TWBTA.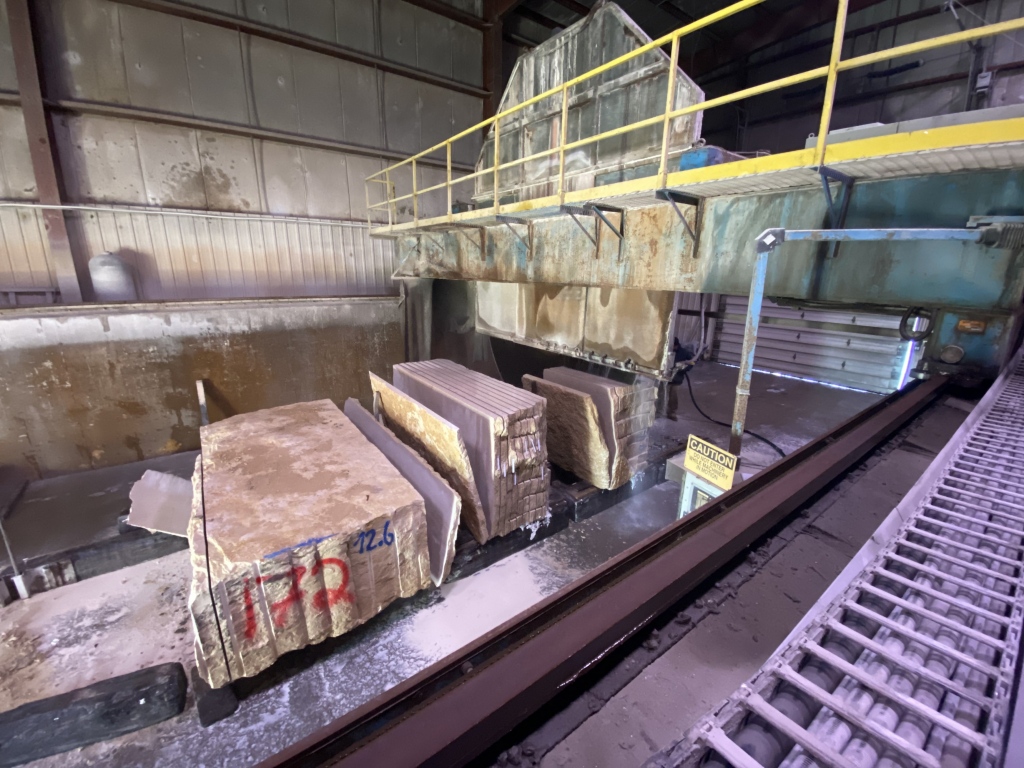 Blocks in process of slabbing at a bridge saw using a 11'-6" diameter blade. The block marked in red as "172" has been 'rough-backed', which allows the block to then be tilted upright and slabbed along the bedface to produce the fleuri cut slab as seen in the blocks to the right.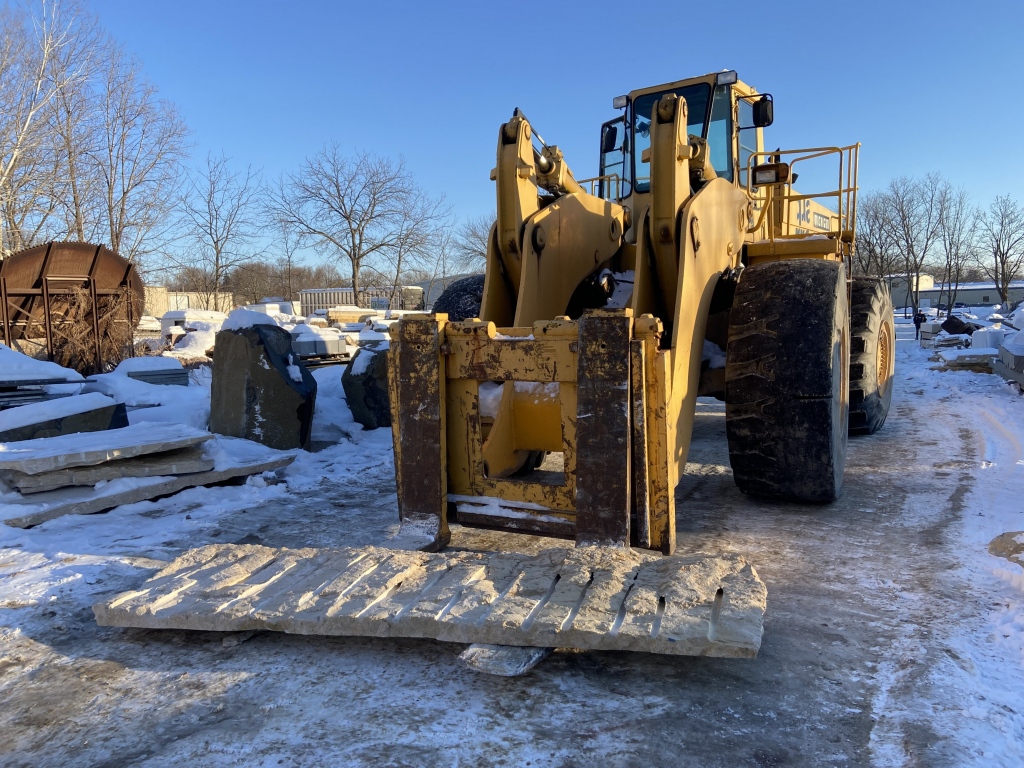 Roughback being transported outside – Quarra can often salvage material to make additional pieces if needed, although I think these split-face slabs could assemble into a nice façade /pavilion (think Anne Holtrop).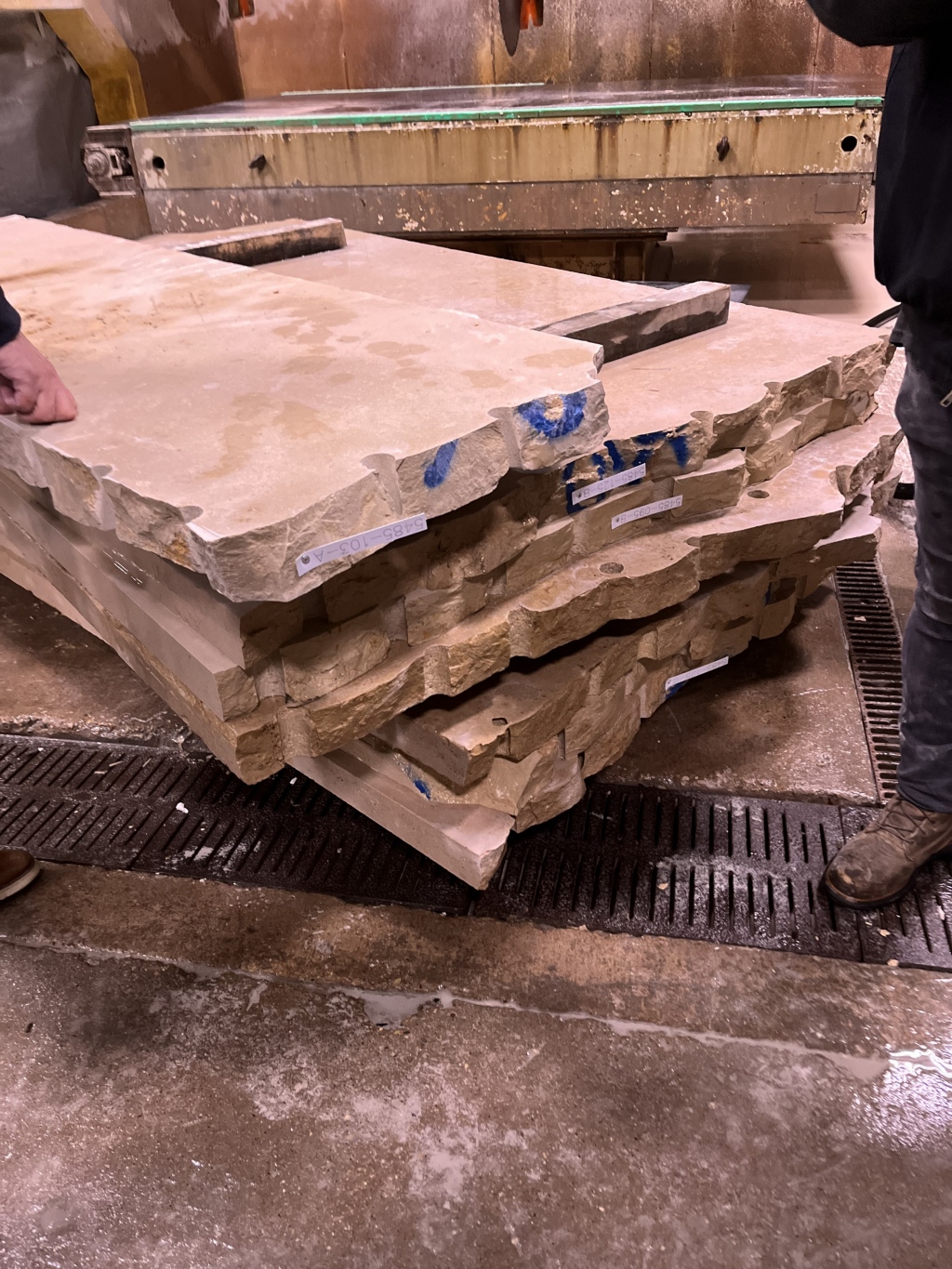 Each slab is tagged and tracked throughout the process.
Slab in a polishing machine, receiving a Honed 220 finish.
Profiled stones being ripped to coursing height, the placed into various palettes, to allow for distribution of natural variations in color, which typically gradient from lightest at the top to darker as you move lower.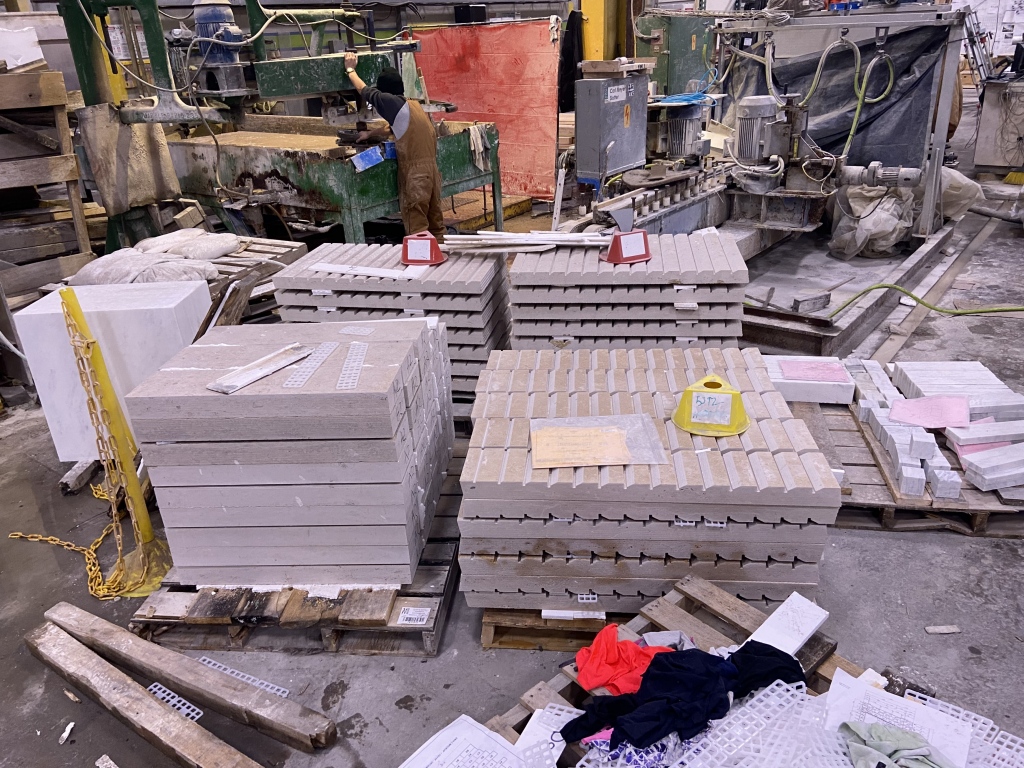 Palettes of EWA-1A and EWA-1B stones being assembled. Stones are typically stacked 10 levels high.
Multiple 8′-6″ long sill stones being fabricated at a CNC router out of 13″x13″ limestone blanks.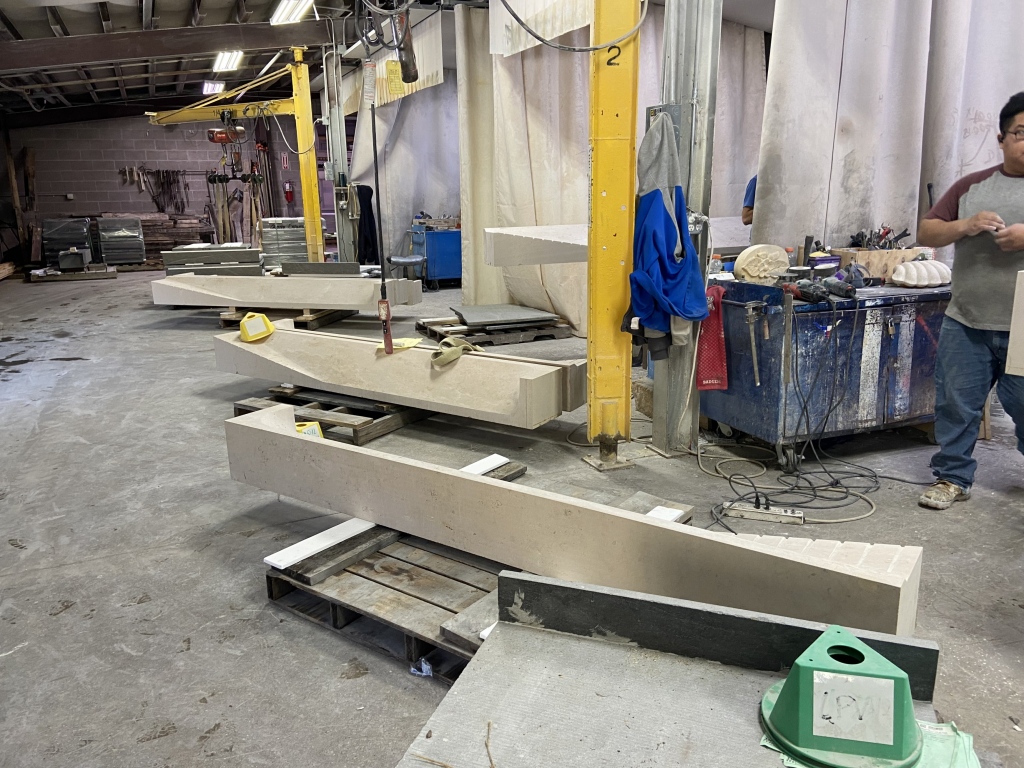 Multiple sill stones stored in preparation for: 1) exterior face hand finishing, 2) back cut for support angle haunch.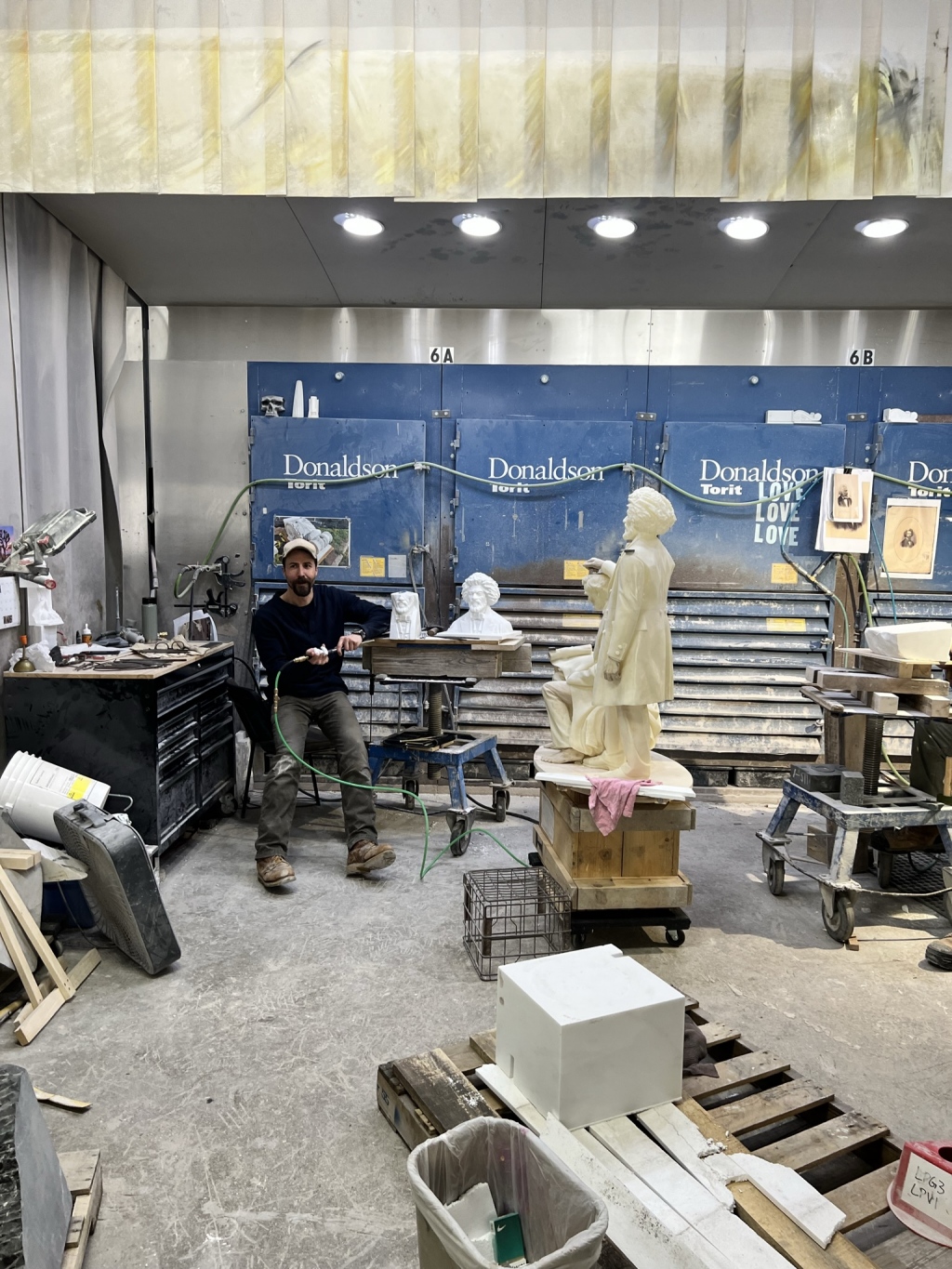 Other fine artwork in progress adjacent to the Wesleyan sill fabrication.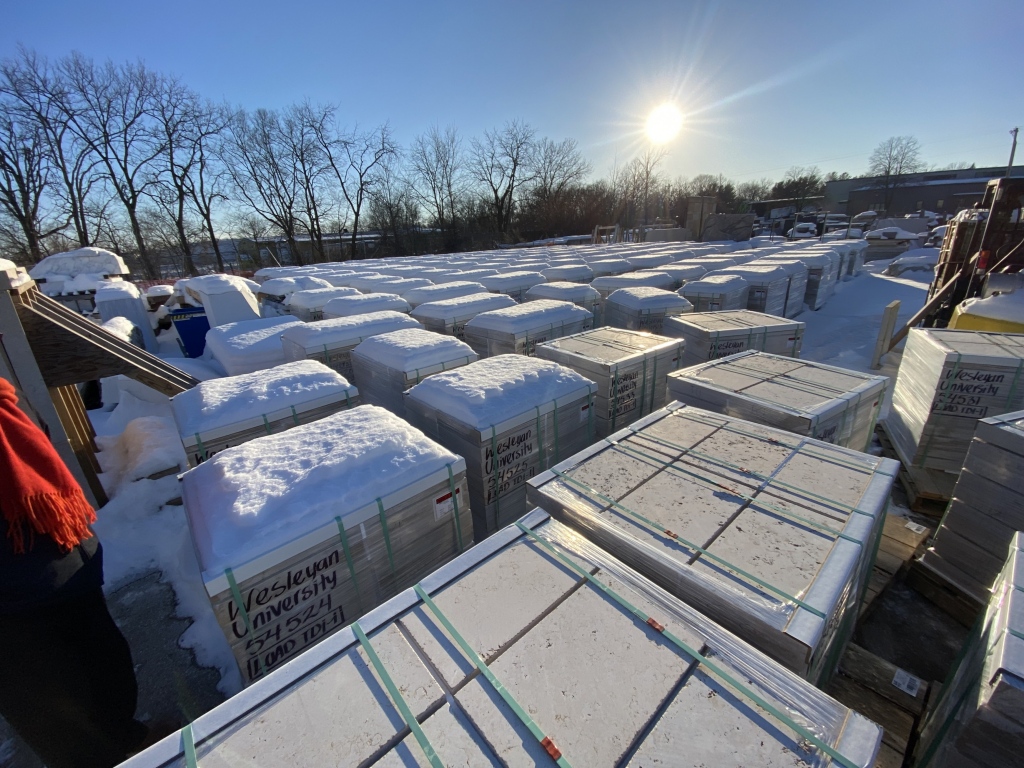 'Wrapped and strapped' palettes of EWA-1 stone. Approximately 140 palettes equating to 40% of the job stored are outside (in addition to the 10% on the factory floor).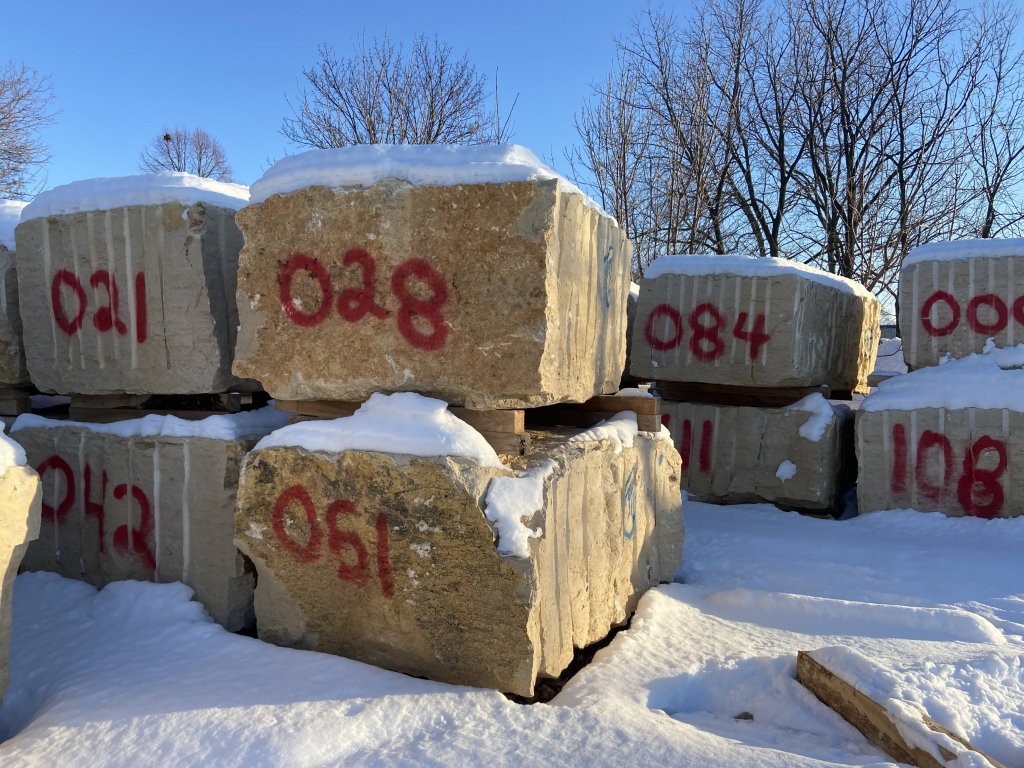 Balance of imported limestone blocks to be fabricated are stored on site, patiently waiting to be spun into gold.