We are a collaborative architecture and planning firm of 170 that strives to create boldly original buildings for science and healthcare that are as profoundly humane in their accommodation of needs as they are pioneering in their pursuit of environmental performance. It is with great pleasure that we announce the following promotions. These individuals reflect the wide-ranging areas of expertise and talent required across the firm for us to continue to refine the craft and quality of our practice. We hope you'll join us in celebrating their achievements.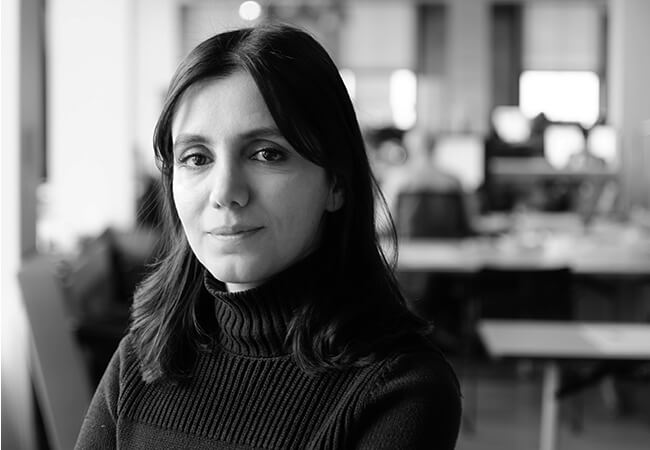 Raha joined Payette in 2014 as a 3D Visualization Artist. Over the past five years, she has become an integral part of our Design Visualization Group, working across the studio with many different project teams. The quality of Raha's work has had a profound influence on countless projects, both during the design phase and the project acquisition process. Raha's commitment to craft and her passionate approach to creating beautiful visuals that communicate a story inspires and propels those around her.
She received her Bachelor of Science in Applied Mathematics from Shahid Beheshti University in Iran.
Vera Baranova, AIA
Promoted to Associate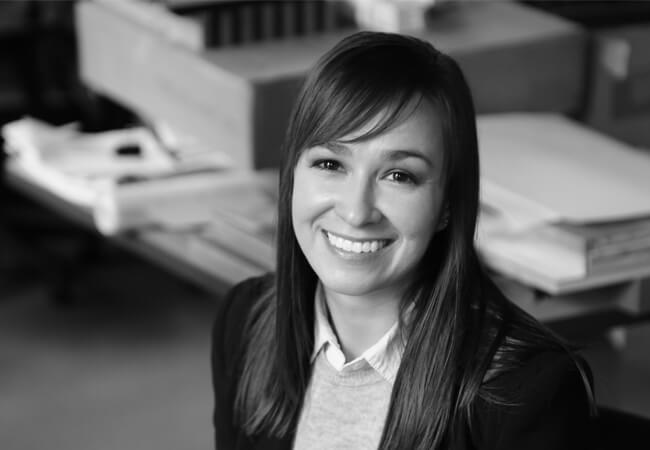 Vera joined Payette in 2014. She contributed to the Amherst College New Science Center project, including the lab and classroom designs and also throughout construction, completing the meticulous execution of almost every interior space. She is now working on the exterior skin development of the new Northeastern EXP project. Before joining Payette, she worked with Rafael Viñoly Architects on the Stanford Replacement Hospital and also at designLAB Architects.
Vera received her Master of Architecture degree from Harvard Graduate School of Design and her Bachelor of Science degree in Architecture from the University of Michigan.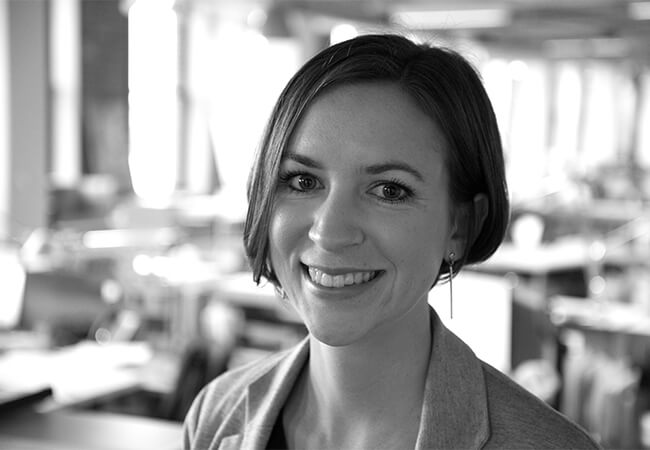 Megan joined Payette in 2016 and has completed three projects from their first days to final construction completion. Megan simultaneously worked on the MIT Cleanroom Renovation and the UT Austin Research Greenhouse Addition as her first major projects at the firm. More recently, Megan completed the first phase of the Olin Hall Renovation for Chemical and Biomedical Engineering and the Master Plan for the Renovation of the Plant Science Building at Cornell University. She is currently the Co-Chair of our Young Designers Core.
Megan received her Master of Architecture and Bachelor of Architecture from the University of Utah.
Tara Dirrane, NCIDQ
Promoted to Associate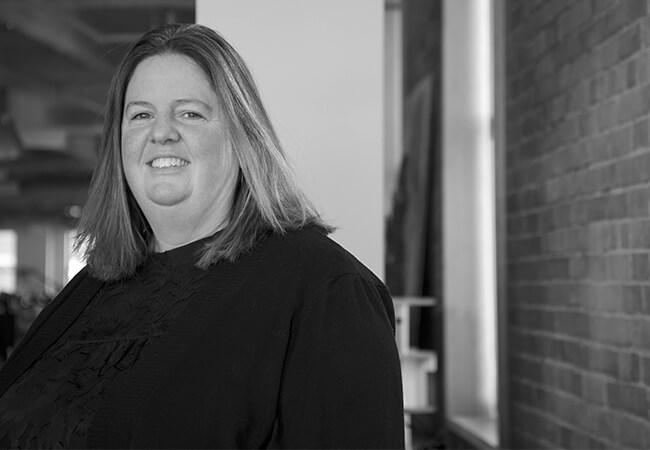 Tara joined Payette in 2018 as an Interior Designer with over 18 years of experience. She immediately became an integral part of the BIDMC New Inpatient Building design team and led the effort for the selection of interior materials and the coordination of the interior lighting and environmental graphics. She is currently working with the Dana-Farber team on finalizing the interior package and the review of millwork shop drawings for the Chestnut Hill Outpatient Facility. With her extensive experience and knowledge of interior design, she is an invaluable resource for interior finishes and detailing.
Tara received her Bachelor of Science in Environmental Design/Interiors from Syracuse University.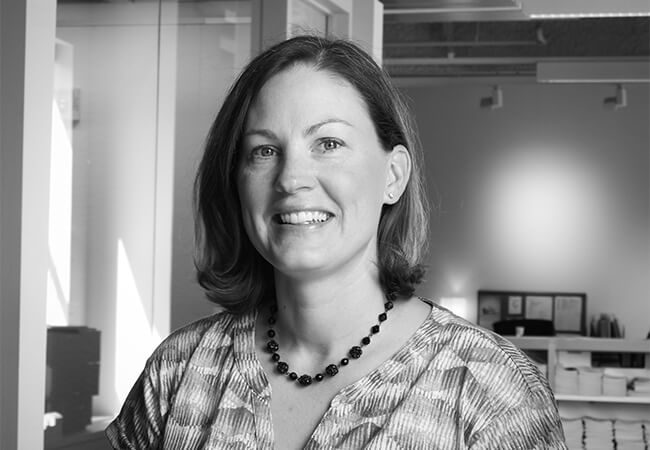 Liz joined Payette in January 2019 as a Building Scientist with over ten years of experience. She brings an incredible depth of technical knowledge and understanding of building performance to all the projects she has been involved with including the Penn State West Campus and Cape Cod Community College projects. She is leading Payette's AIA 2030 Commitment efforts, working on ways to manage and track this data. She is also leading the development of a Glazing and Summer Comfort Tool to complement our existing Winter Comfort Tool. A tireless advocate for reducing greenhouse gas emissions, she also serves on the City of Somerville's Commission for Energy Usage and Climate Change, and represents Payette in support of a statewide net zero code.
Elizabeth received her Master of Science in Civil and Environmental Engineering— Atmosphere/Energy from Stanford University and her Bachelor of Science in Civil Engineering from the University of Massachusetts Amherst.
Comments
Congratulations to all and in this group especially Raha, Vera and Meg (as I crossed over with you all)! Well done and well deserved! And to Tara and Elizabeth- I look forward to meeting you both someday! Sounds very impressive!!! A bright future to all!!

Heather Taylor, January 25, 2020