We are a collaborative architecture and planning firm that strives to create boldly original buildings for science and healthcare that are as profoundly humane in their accommodation of needs as they are pioneering in their pursuit of environmental performance. It is with great pleasure that we announce the following individuals have been promoted to Associate. These individuals reflect the wide-ranging areas of expertise and talent required across the firm for us to continue to refine the craft and quality of our practice. Please join us in celebrating their achievements.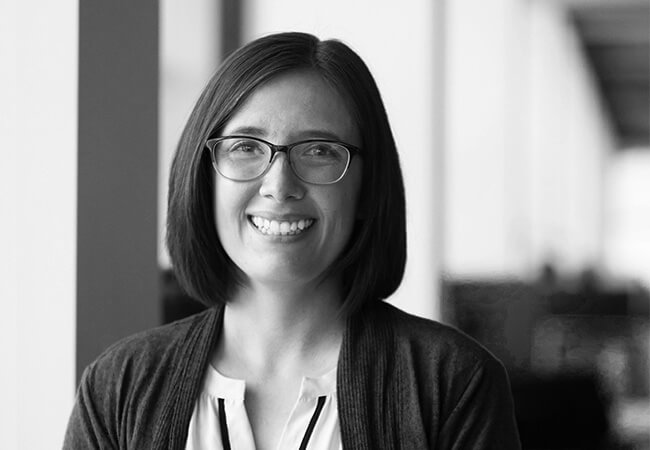 Jess joined Payette in 2018 as an Architect after working for multiple healthcare architectural firms. At Payette, she has been working on complex renovations for Yale New Haven Health on the Emergency Department and electrical upgrade project from the early design phases into multiphase construction. She recently joined the Holyoke Soldiers' Home team and is responsible for the seven resident floors of the building, from design, programming, planning, detailing and interior design. She also is currently the YDC Co-Chair and is involved with healthcare design as an upcoming young architect leader.
Education
• M.Arch., 2013, Wentworth Institute of Technology
• BS, 2012, Wentworth Institute of Technology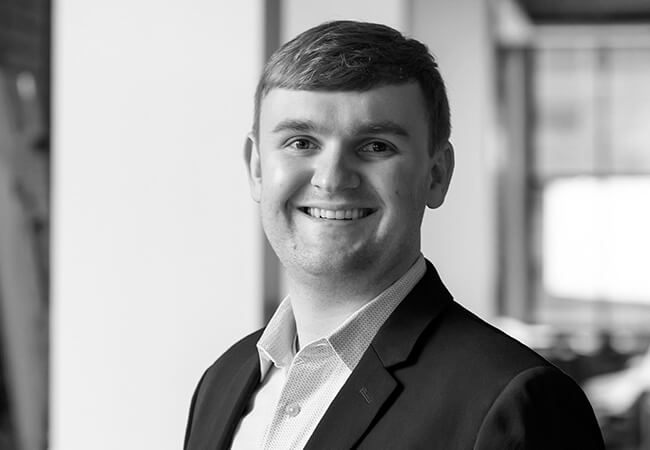 Garrett joined Payette in March 2016 as a Designer and became a Registered Architect in November 2020. His project roles thus far have been related to Northeastern University, beginning in a CA role on ISEC and working on a variety of lab fit-outs as new faculty were hired. Next, he became instrumental in the design, documentation and CA for the PedX project, with responsibility for the north landing and elevator. He continued onto the EXP project with a focus on the L1 + L2 Makerspaces, exterior solar control panels, roof garden and landscape coordination. Beyond project work Garrett was instrumental in establishing the expanded Payette fabrication initiative, taking on a leadership role in the equipment selection, purchasing and maintenance; developing model shop safety and training protocols and production of numerous mock-ups and models. He has also been an enthusiastic participant and team leader in a number of pro bono efforts.
Education
• M.Arch. with Honors, 2015, Washington University in St. Louis
• BS in Architecture with Honors, Minor in Sustainability Studies, Minor in Art and Architectural History, 2013, Roger Williams University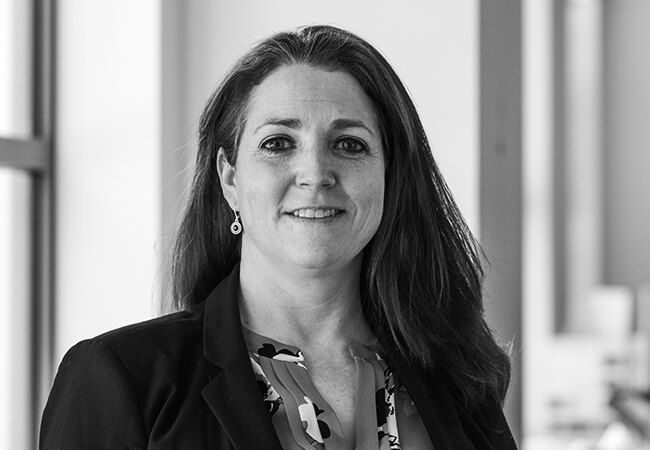 Casey joined Payette as an Executive Assistant in 2007 and has been a Senior Operations Specialist since 2017. Over the past five years, Casey has become a critical part of our administrative and operations group, expanding her knowledge and scope to work with Principals and Finance and Accounting. Most recently, Casey has incorporated office facilities oversight and coordination into her work. Her willingness to step in wherever needed is one of her key assets, and has proven to be a true advantage as we work in a more distributed fashion.
Education
• BS, 1999, Bridgewater State University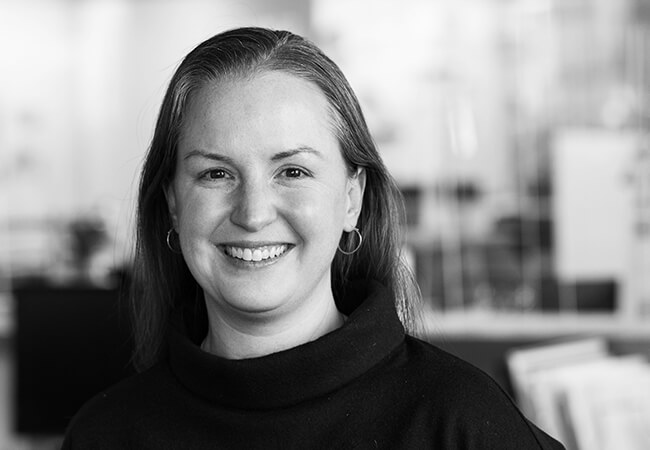 Emily joined the firm as an Architect in the Fall of 2018. Prior to Payette, Emily spent six years with Manuel Zeitlin Architects, where she focused on the design and project management of commercial and educational projects. At Payette, Emily has worked on multiple projects, including the National Coast Guard Museum, Science One at UConn and the Brandeis Science Center. More recently, Emily worked on the conceptual study for the transformation of a 50,000 SF office building for a large corporate client, leading the planning, management and documentation effort. Beyond direct project work, Emily is an active contributor to the firm's culture; she frequently participates in Space Strategies initiatives, acts as a Licensing Advisor and has organized the 2021 and 2022 MLK Days of Service.
Education
• M.Arch., 2011, University of Virginia
• BA, 2006, Cum Laude, Williams College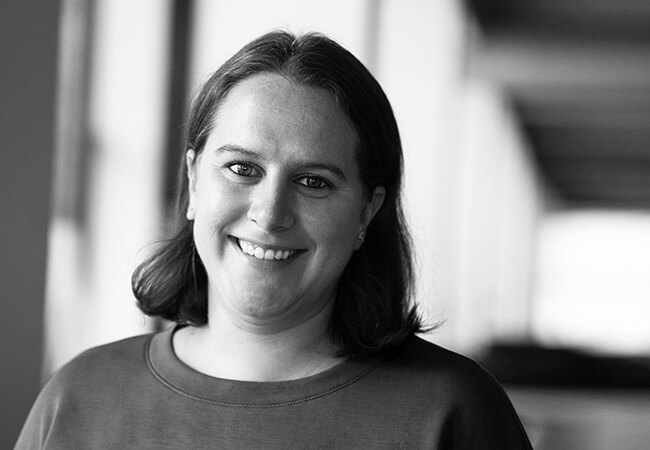 Becca joined Payette in 2017 as a Designer and became a Registered Architect in April 2020. Becca has worked on projects of all scales including the National Coast Guard Museum and renovations at Drexel and the MIT Main Group. She has consistently earned the trust of her research clients advocating for technical competence and design exploration equally. Whether she is designing a conference room table, an auditorium or a new way to incorporate lab sinks into a design, Becca has demonstrated the creativity and tenacity needed to innovate. She exemplifies the Payette generalist architect who embraces our areas of specialization. She brings a passion for biophilic design and sustainability to the firm. She helped develop Kaleidoscope, and has been instrumental in focusing our attention on healthy materials. At RISD, she developed curriculum on navigating the architectural process as a partnership with RISD and the Lincoln School, an independent school for girls in Providence.
Education
• M.Arch., 2016, Rhode Island School of Design
• BA, Graphic Design, Minor in History, 2009, Western Connecticut State University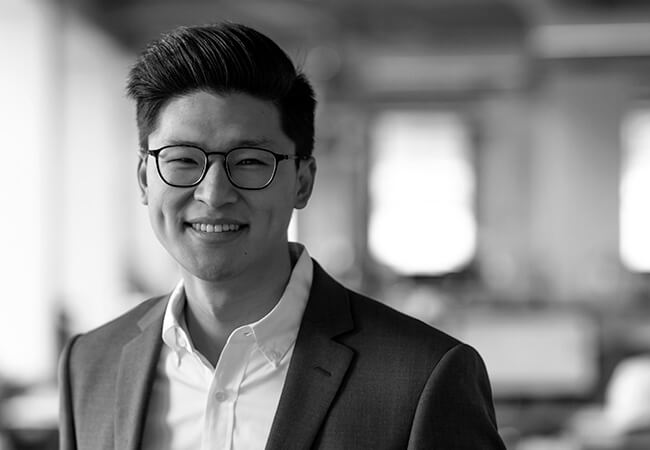 Jensen joined Payette in 2012 as a Designer and became a Registered Architect in October 2020. He initially worked on the exterior design of Northeastern ISEC under the mentorship of Wes Schwartz. For the past four years, Jensen has been an integral part of the Beth Israel Deaconess Medical Center team, working on the exterior design. He is responsible for the elegant detailing and clear coordination during construction. His work on the terracotta art walls is the true art of architecture in façade expression. Jensen continues his effort with the project through environmental graphics, building art and his own photography. He is now working with the Boston Children's Hospital Needham team on its building expression and architecture.
Education
• B.Arch., 2013, Carnegie Mellon University