We are a collaborative architecture and planning firm that strives to create boldly original buildings for science and healthcare that are as profoundly humane in their accommodation of needs as they are pioneering in their pursuit of environmental performance. It is with great pleasure that we announce the following individuals have been promoted to Senior Associate. These individuals reflect the wide-ranging areas of expertise and talent required across the firm for us to continue to refine the craft and quality of our practice. Please join us in celebrating their achievements.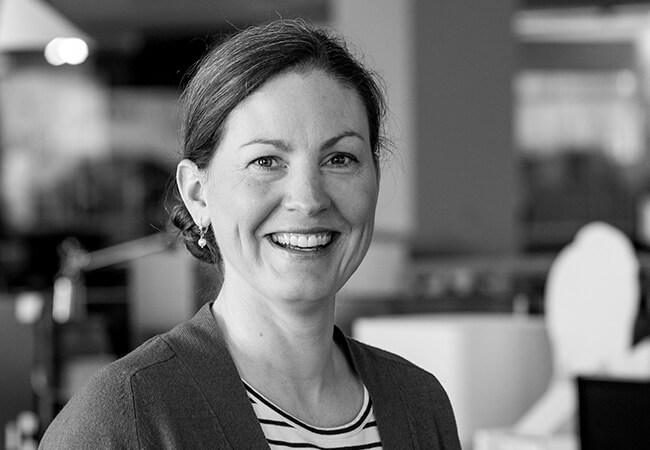 Liz joined Payette in January 2019 as a Building Scientist with over ten years of experience. She brings an incredible depth of technical knowledge and understanding of building performance to all the projects she has been involved with including the Penn State West Campus, Cape Cod Community College and Wesleyan University projects. She is leading Payette's AIA 2030 Commitment efforts, working on ways to manage and track this data. She is also leading the development of a Glazing and Summer Comfort Tool to complement our existing Winter Comfort Tool. A tireless advocate for reducing greenhouse gas emissions, she also serves on the City of Somerville's Commission for Energy Usage and Climate Change, represents Payette in support of a statewide net zero code, and regularly presents on behalf of Building Science at conferences and
marketing events.
Education:
• MS, Civil and Environmental Engineering—Atmosphere/Energy,
2009, Stanford University
• BS, Civil Engineering, 2003, University of Massachusetts
Amherst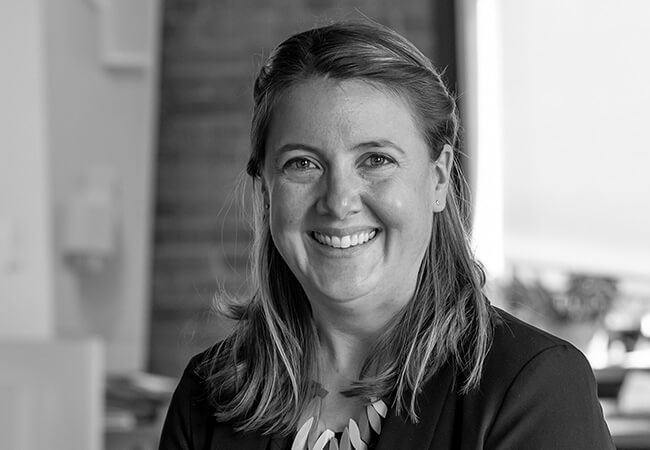 Miep first joined Payette in 2008, bringing her positive influence to some of our highest profile projects such as the Harvard Art Museums Expansion and Renovation and the Columbia University Institute for Data Sciences and Engineering. She returned to us after a brief sojourn with Charles Rose Architects and Ann Beha Architects, where she demonstrated an aptitude as a project leader and gained experience with multidisciplinary teams and client partnerships. From a key long-term role in developing the National Coast Guard Museum, to Penn State University College of Engineering West 1 and on to the 105 by Breakthrough Properties, her most recent leadership achievement is the exterior design completion for the Ragon Institute. Miep is a force in our own cultural development, with significant contributions to mentorship, research efforts on efficient building enclosures and thermal bridging, and publications on laboratory design.
Education
• B.Arch., Minor in Mathematics, 2008, Magna Cum Laude,
Syracuse University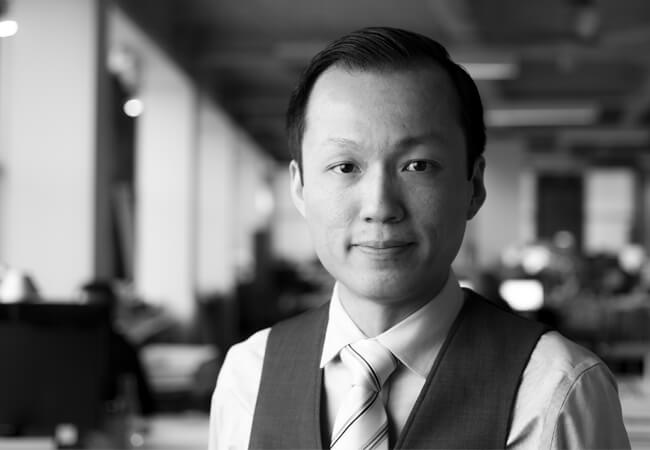 Blake joined Payette in 2019 as an Architect with over ten years of experience. From his start here in Boston at OverUnder and on to work with Kohn Pedersen Fox Associates in New York City, his experience includes large-scale domestic and international mixed-use development, hospitality and commercial office projects. Blake quickly integrated himself into Payette, joining the Northeastern EXP project team and leading the
development of the building's complex and sophisticated interior architectural design. Most recently completing the design and documentation of the Ragon Institute, he now continues his role as a great mentor and design leader with the Jefferson University Caroline Kimmel Biomedical Research Building. Blake balances his intense work ethic with a love of the outdoors as an avid long-distance runner and as a volunteer mentor for youth development and high school students.
Education
• B.Arch., 2009, Carnegie Mellon University
MALI OUZTS, AIA, LEED AP BD+C
Promoted to Senior Associate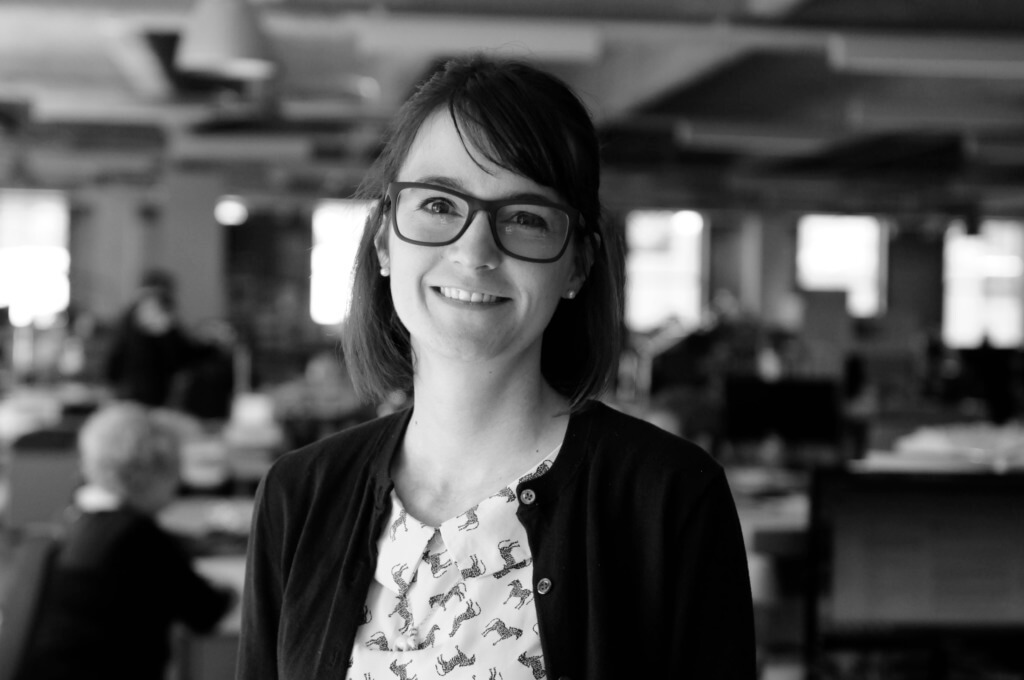 Mali joined Payette as an Architect in 2017 with over ten years of international healthcare experience. She has demonstrated her strong skillset in healthcare design and planning, leading multiple planning discussions with clinical users and facilities. Mali has gained tremendous respect and trust from different project teams through her proactive and effective management action. Mali is a past Co-Chair of Women-in-Design and is involved in many office-wide initiatives. She has worked with the Healthcare Group to standardize the format of the space program and with the Space Strategies Group on the new color standards for healthcare projects. All these great contributions not only allow the group to work more efficiently but also show her commitment to our practice. In her spare time, you can see her teaming up with YDC for the Coat Drive and COVID PPE distribution to continue serving communities.
Education
• B.Arch., 2007, Auburn University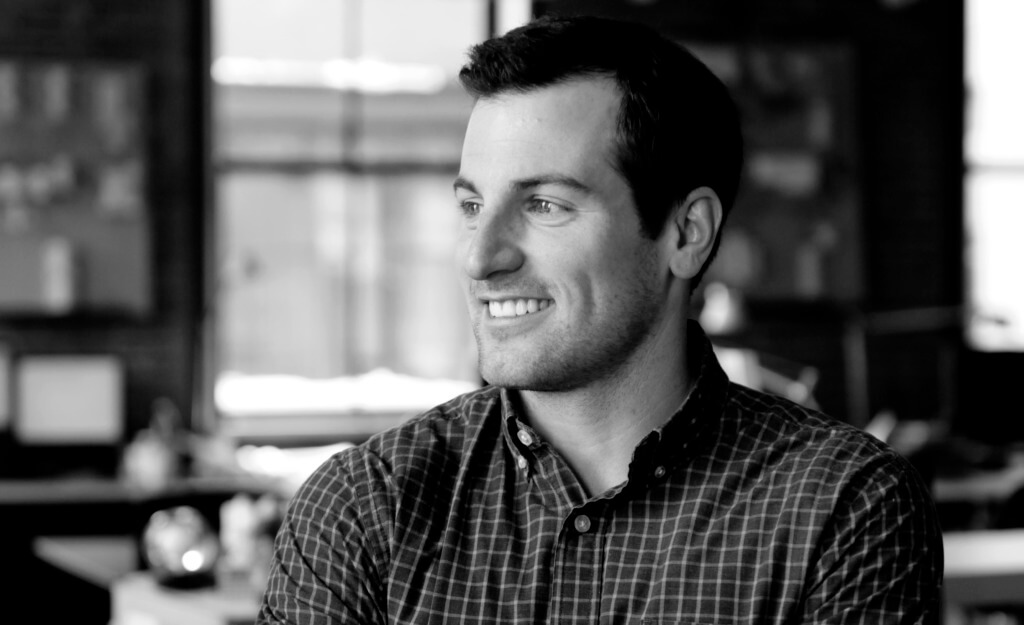 Nik joined Payette in 2013 as a Designer and became a Registered Architect in March 2016. He has over ten years of experience in the programming and planning for both science and health science programs, all on academic campuses, including Cornell University, Skidmore College, Williams College, Houghton College, University of Alabama Birmingham School of Nursing and University of Pittsburgh School of Medicine. He is a dedicated Project Manager, known for his ability to balance design and project performance while juggling many different client needs. Outside the office, Nik is a member of the Marshfield Planning Board. Nik believes that simplicity in design has the ability to create something that is timeless.
Education
• M.Arch., 2010, Wentworth Institute of Technology
• BS in Architecture, 2009, Wentworth Institute of Technology