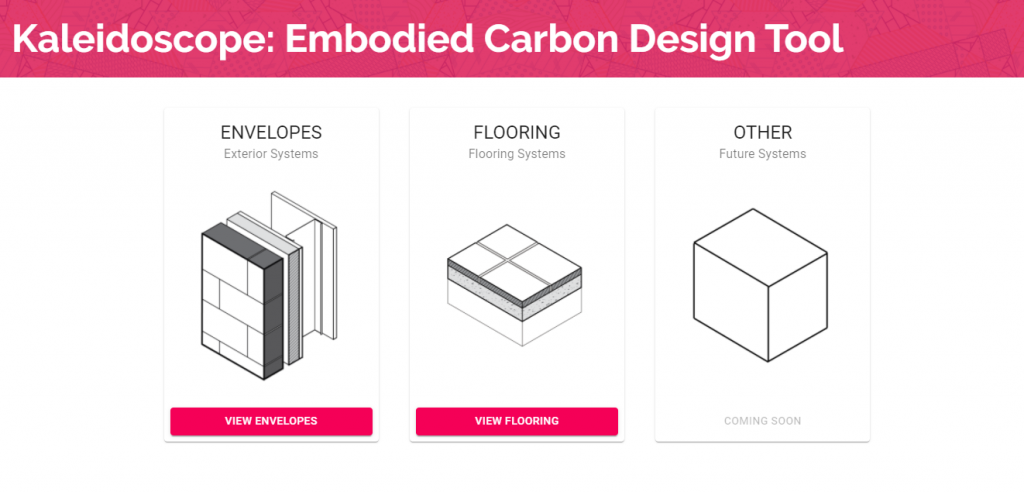 The update to Kaleidoscope contains additional envelope systems and introduces flooring. We first launched Kaleidoscope with the goal of creating a simple, straightforward tool to quickly make apples-to-apples comparisons of typical building systems for use in early design decisions without the need for a 3D model.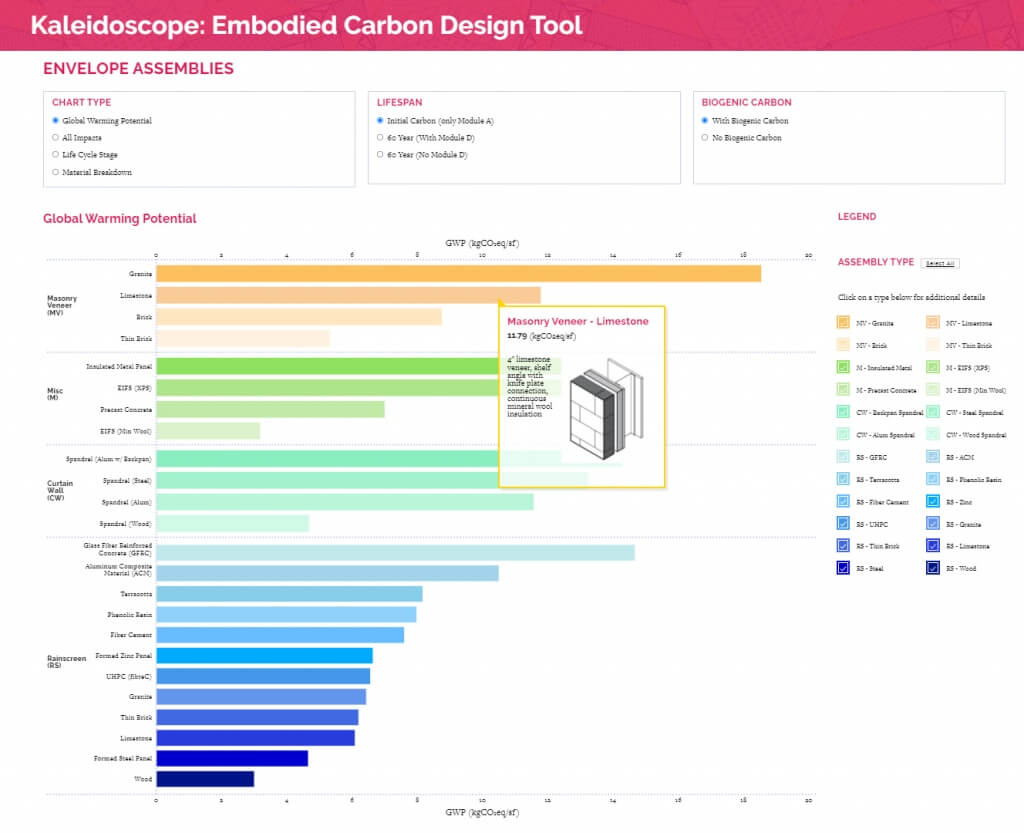 Kaleidoscope is designed to supplement, not replace, whole-building Life Cycle Assessment (LCA) in early design phases. It is meant to be a reference for order of magnitude of early LCA decisions allowing designers to quickly compare the embodied carbon impacts of various standard building systems. Kaleidoscope allows you to compare the embodied carbon of façade and flooring assembly types through multiple lenses such as global warming potential, all life cycle impacts, by material within each assembly and lifespan.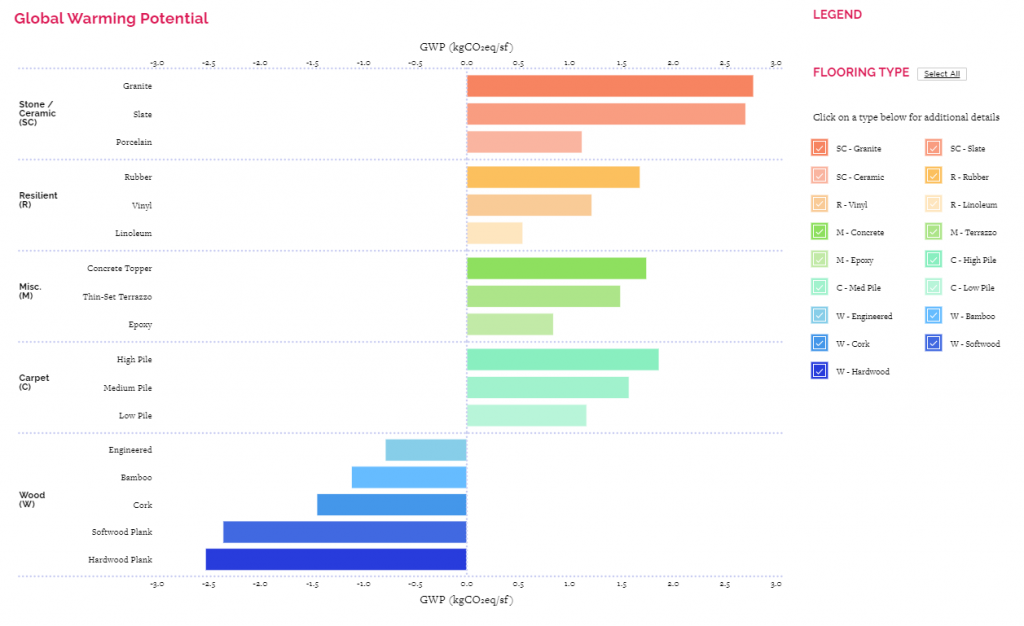 We have added 9 new envelope systems for a more comprehensive look at commonly used assemblies. Use the calculator at the bottom of the tool to compare different combinations.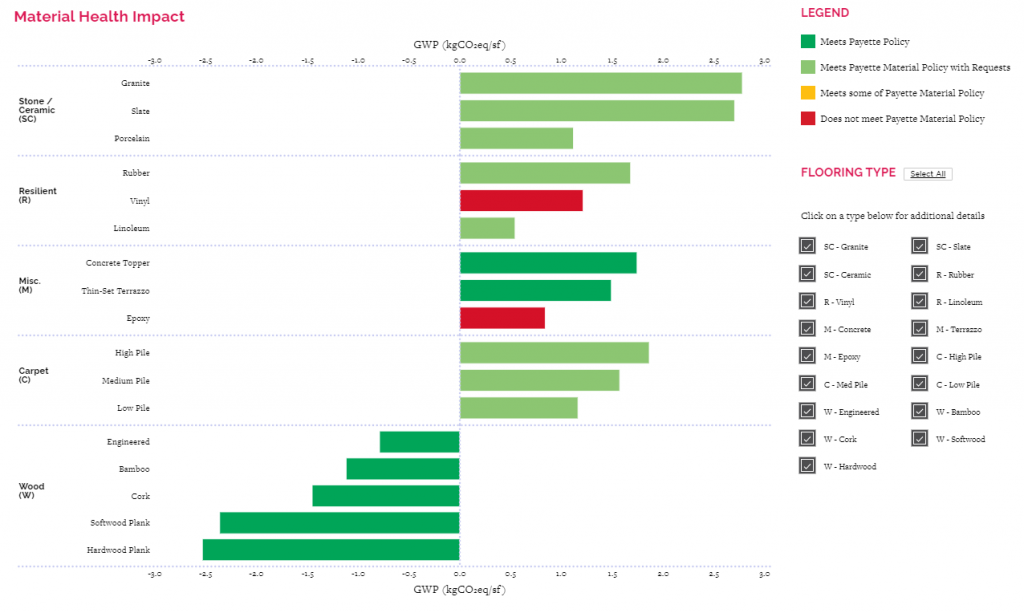 We have added a second section specifically for flooring. A new splash page allows users to select either Envelope and Flooring, and a tab at the top of the page gives the ability to toggle between the two. The flooring systems are organized by their general construction type (Stone/Ceramic, Resilient, Carpet, Wood, and Miscellaneous).
An additional lens specific to the flooring update integrates Payette's dedication to material health. Each flooring type is color-coded to give a quick glimpse as to whether the system does or does not comply with the conditions of the healthy material policy.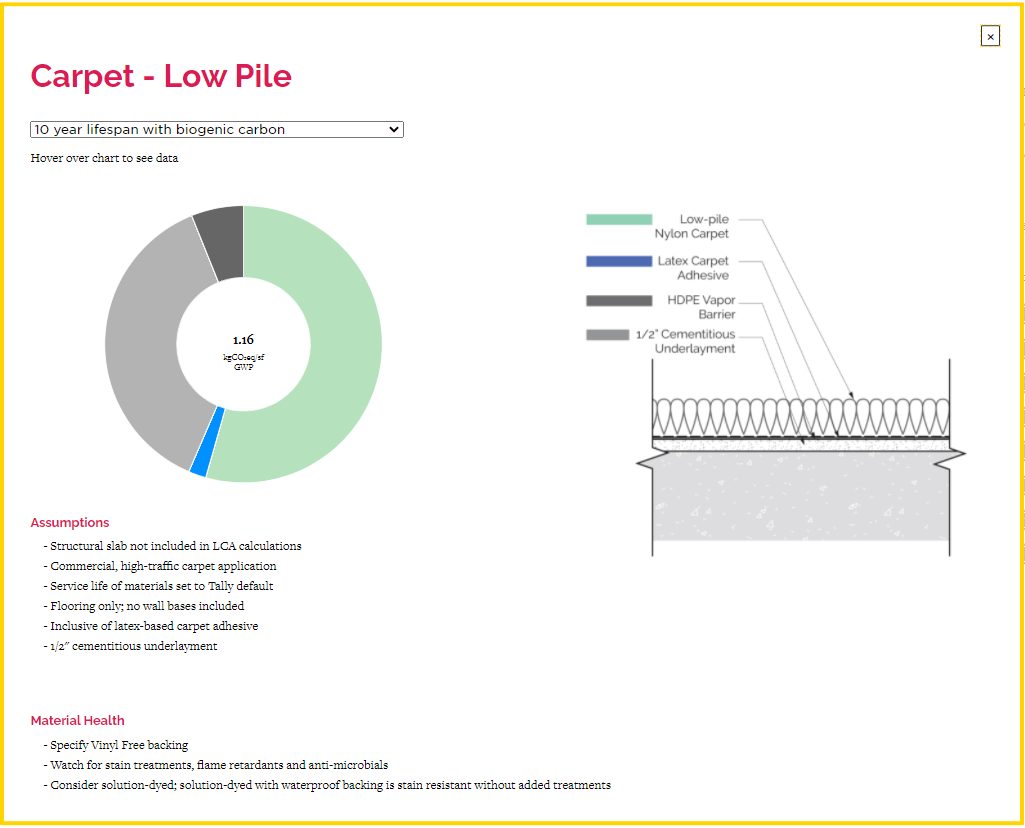 Tell us how you are using Kaleidoscope on your projects in the comment below! To request additional features, email us at tools@payette.com.