We are pleased to announce that the Wachenheim Science Center at Wiliams College has earned LEED® Platinum Certification as established by the U.S. Green Building Council (USGBC). The Green Building Certification Institute (GBCI) verified the certification. LEED is the nation's preeminent program for the design, construction and operation of high-performance green buildings.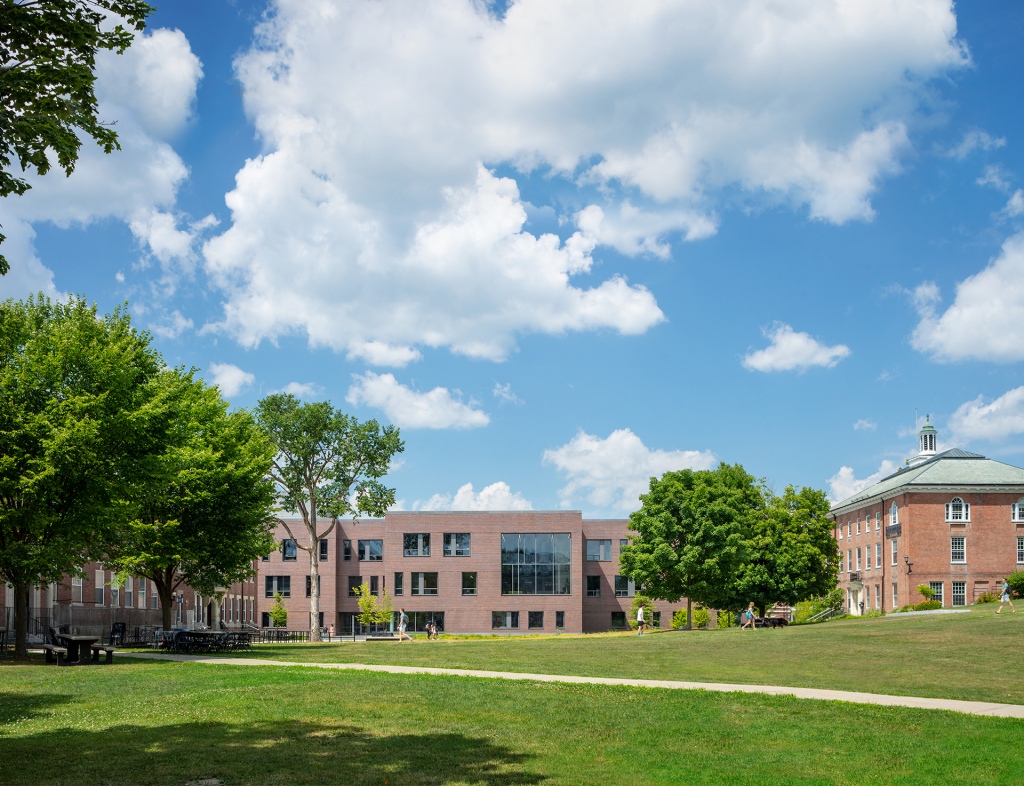 Photo by Warren Jagger Photography
The Wachenheim Science Center replaces the existing inefficient Bronfman Building, while using 1/6th the energy, or a 77% reduction from a typical building, with an EUI of 43 kBtu. The high-performance mechanical systems with heat recovery utilize chilled beams and displacement ventilation to minimize air and reduce energy. The thermally broken and triple glazed envelope creates a comfortable environment, and the frit pattern on the glass deters birds from colliding with the building.
The building captures rainwater and building water to meet 100% of the flush fixture demand and reduces overall water usage by 82%. The landscape design supports stormwater infiltration through weirs and utilizing the natural slope with native plantings. The native plantings with site extracted boulders sprinkled throughout support wildlife corridors.
Photo by Robert Benson Photography
An emphasis was placed on regional materials with local species of wood, Berkshire stone and granite used in the project. The high-performance envelope and well-tuned daylight create a comfortable space connected to the natural environment along with electrochromic glazing on the skylights to minimize glare and heat gain.