This month's WiD Spotlight features designer Melissa Allen. She received her B.S. Arch and M. Arch from Wentworth Institute of Technology, and began her career at Payette two years ago.
What is the importance of architecture and design to you?
I think one of the things I appreciate most about architecture is that ultimately, it has very little to do with me. At the end of the day, it has to do with the individuals, the communities and the future generations we design for. When you ask people why they wanted to pursue architecture in the first place, most usually say it is because they wanted to positively impact the world around them.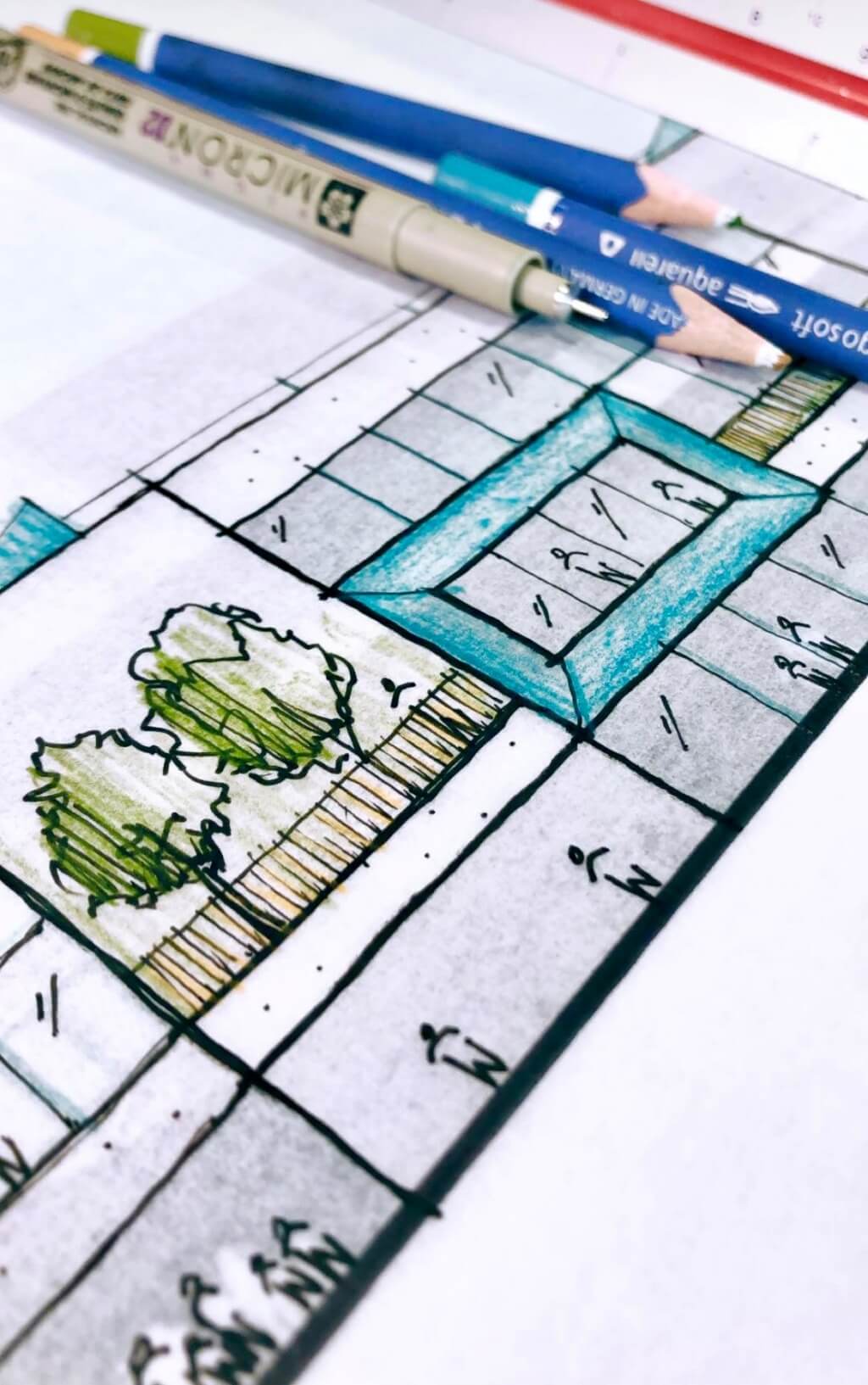 What was your timeline of development as a designer?
From a young age, I knew I wanted to pursue art. I was always trying to do something creative whether it was drawing, dancing, theater or playing an instrument. I enrolled in a vocational high school, intending to study graphic design. Instead, I found myself most interested in architectural drafting. A drawing was so much more than two-dimensional, it was something that could be constructed and brought to life. It was still art, but in a different way than I had ever considered. My mom studied art and my dad's family is full of engineers, so it made sense that architecture resonated with me. I had found my passion and continued studying at Wentworth Institute of Technology after high school. During that time, I was able to complete a few internships, travel abroad and work as a teaching assistant. Shortly after graduating, my career started at Payette, and I have now been here for a little more than two years.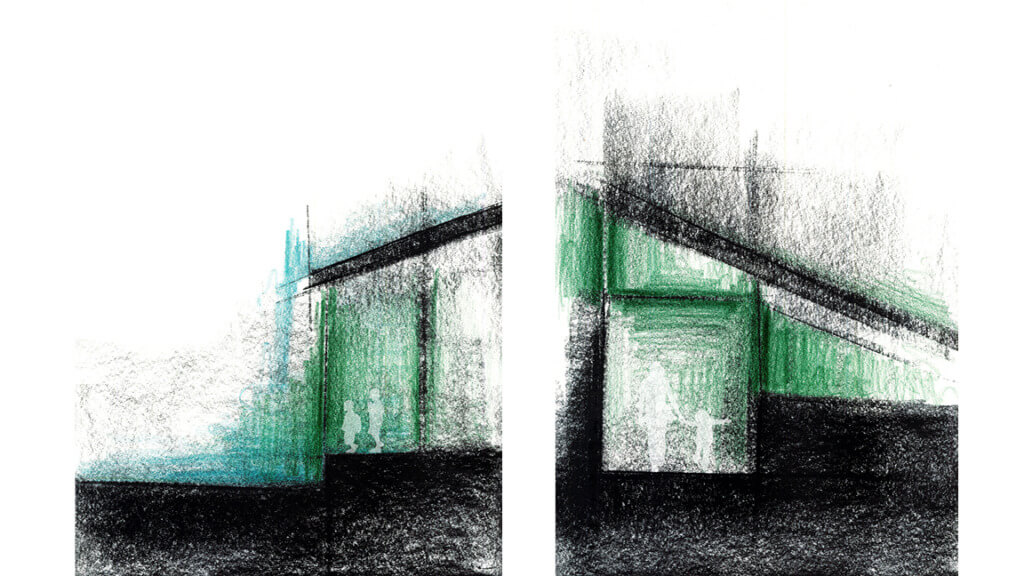 Were there any specific people or buildings that shaped your design thinking?
In short, the Wentworth architecture faculty, my classmates and the students I taught have helped shape me into the designer I am today. My class was small, so it felt like a family. I learned to be critical of my work, but not take myself too seriously and trust the process. Teaching a studio someday is a dream of mine because it is not a one-way learning process. I think teachers and students are always learning new things from one another. I find it refreshing to be around students.
Getting out of my comfort zone and seeing new places also inspires me. Living abroad in Berlin for a few months was life changing. In addition to experiencing new cities and cultures, I was able to visit iconic buildings I had only seen in photos. One of those buildings was the Thermal Baths in Vals, Switzerland. After reading Peter Zumthor's Atmospheres, he became one of my favorite architects. It was a snowy day and I was sitting in the pool outside thinking this is what architecture should be. A building has never moved me quite like that one did. It is a challenge to create architecture that moves people, but I think that is something to always strive for when designing.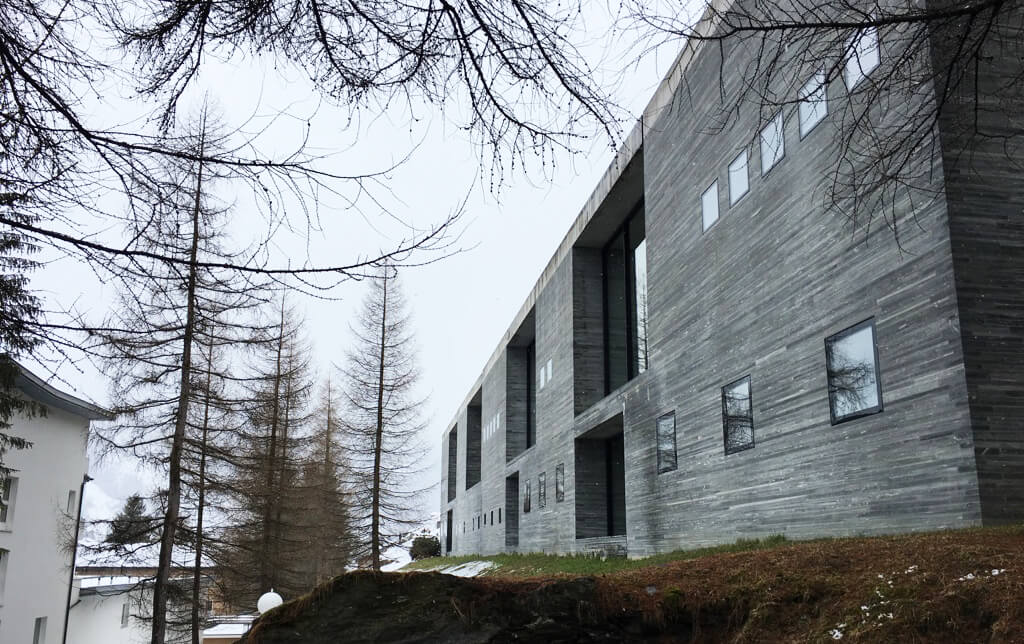 Thermal Baths, Vals, Switzerland
What are some highlights of your project experience?
Granted I have not been at Payette for very long, but the work I have done for Northeastern EXP and Nahant has made me really proud. Right after graduating, I never thought that I would be able to be a part of such exciting projects, with such a large team! It was overwhelming to tackle things I had never done before, particularly in a professional setting. Tasks such as technical detailing, consultant coordination, creating VR walkthroughs and renderings for important meetings with clients was intimidating. Looking back, I realize how much I have learned in such a short amount of time. It is so rewarding to see EXP in construction, knowing something I helped work on is now coming to life.
Do you have any advice or words of wisdom for the profession?
As one young designer to another, don't be afraid to ask questions. Always be curious but remain confident in yourself. When the time is right, speak up and let your opinion be known. If something doesn't feel right in your gut, question how it could be better. If there is something you want to be a part of or certain area of experience you want to gain, pursue it. Collect mentors from inside and outside the office. Read often, whether it is related to architecture or not. It will make you a better writer and speaker. Find friends in other creators – authors, musicians, artists, directors, etc. You may find they will inspire your own professional work.