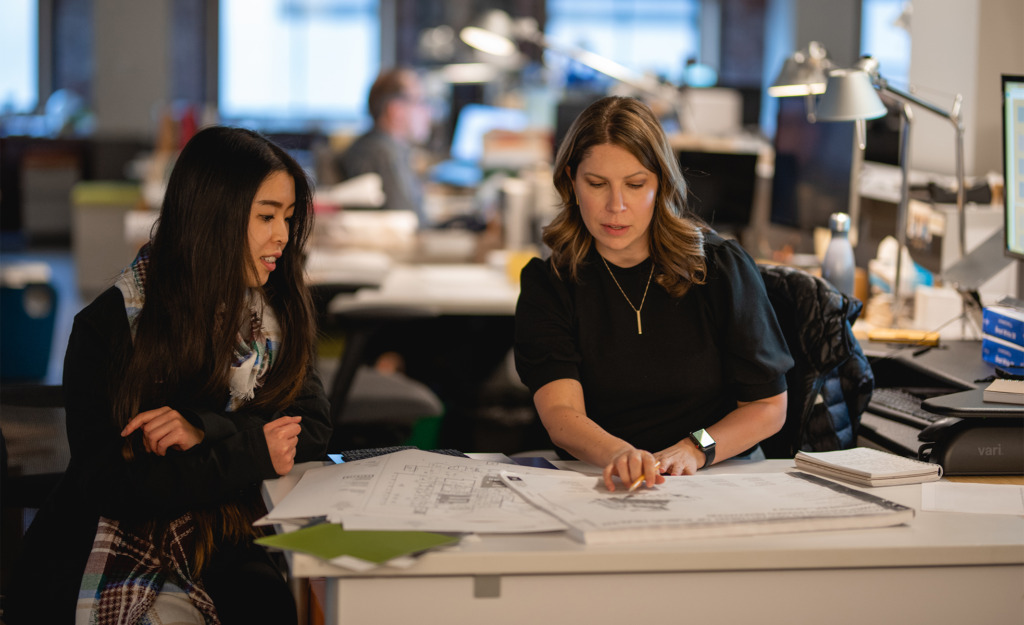 Amber joined Payette in 2019 with over 10 years of experience practicing and teaching architecture across the country. For the last several years, Amber has focused on the renovation of the Massachusetts Department of Public Health lab and office tower and is leading the construction administration effort after overseeing all prior phases. Before that, Amber worked on the University of Hartford's Hursey Center for Advanced Engineering and Health Professions.
In addition to her project work, Amber is committed to furthering equity, diversity, and inclusion in the discipline. In 2022, she co-led Payette's JUST Label renewal effort. As a Boston Society of Architects volunteer, she has visited Boston kindergarten classrooms to discuss architecture and design.
She was a Visiting Assistant Professor at both the College of Architecture Art and Design at Mississippi State University and the Fay Jones School of Architecture at the University of Arkansas. More recently she has taught studios and served as a design critic at the Boston Architectural College.
EDUCATION
M.Arch. with High Distinction, 2008, University of Nebraska
B.S. in Architecture, Minor in Studio Art, 2006, University of Nebraska
HONORS & AWARDS
2022
Porcelanosa International Project Award Finalist, University of Hartford Hursey Center
TEACHING & LECTURES
Adjunct Professor, Boston Architectural College (2018)
Visiting Assistant Professor, University of Arkansas (2012-2015)
Visiting Assistant Professor, Mississippi State University (2010-2012)
"Unpacking the Site: Spatial and Temporal Readings of Place," National Conference on the Beginning Design Student, 2015
"Measures of Place: The Eidetic Image in Design," National Conference on the Beginning Design Student, 2014
"Housing and the Changing American Landscape." In Discovering Architecture: Built Form as Cultural Reflection, edited by Frank Jacobus. Kendall Hunt, 2014.