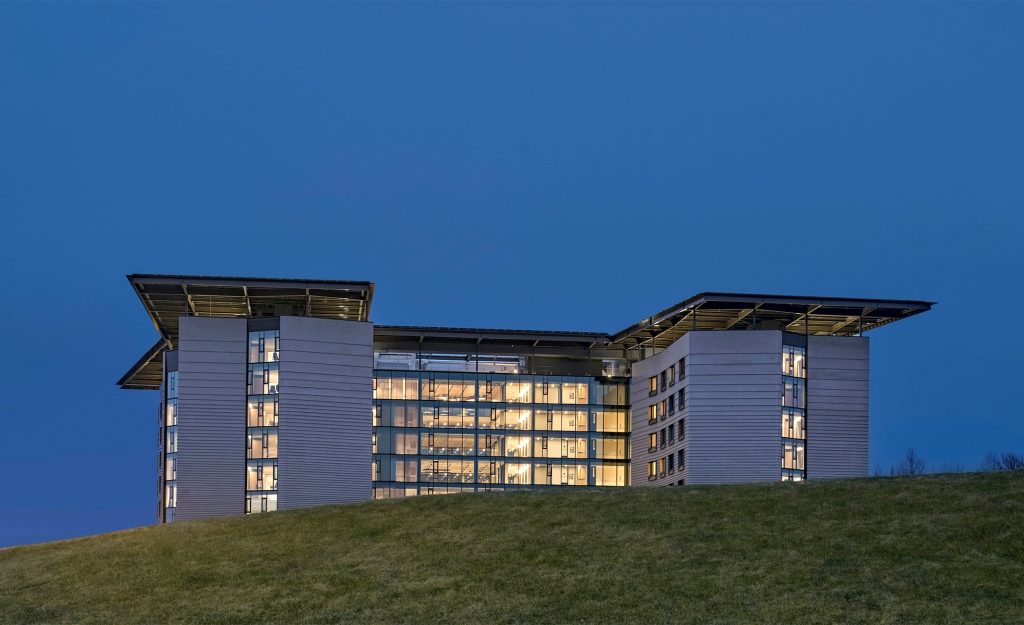 Located atop Chelsea's iconic Powder Horn Hill, the Community Living Center is a long-term care facility for the Commonwealth's veterans. Designed to harness panoramic views of downtown Boston and the harbor, the transformative new facility will have 154 private rooms organized around shared community spaces and surrounded by generous courtyards. The nearby Quigley Building will be demolished when the new center opens, enabling development of the full seven-acre site into an accessible landscape and restoration of the adjacent Malone Park as a public amenity.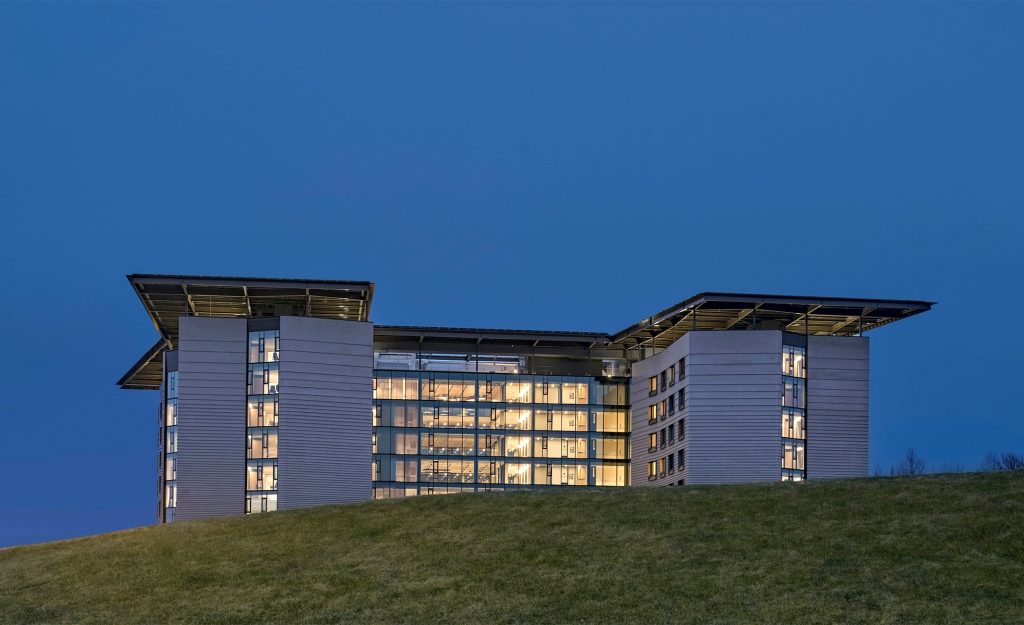 Veterans' Home in Chelsea
Community Living Center
Project Statistics
LOCATION
Chelsea, MA / United States
Completed
2023
TOTAL SQUARE FOOTAGE
247,000 SF
PROGRAM COMPONENTS
154 Long-Term Care and Dementia Care Beds, Administration, Physical and Occupational Therapy, Community and Activity Spaces, Chapel, Central Kitchen
LEED STATUS
LEED Silver Tracking
Project Team
Scott Parker, AIA, LEED AP
Principal-in-Charge
Kevin B. Sullivan, FAIA
Design Principal
James Baer, AIA, LEED AP
Project Manager
Wesley Schwartz, AIA
Project Architect
Montserrat Minguell
Designer
Yin Xia
Designer
Tom Beresford, AIA, LEED AP
Architect
Mary Gallagher, IIDA, LEED AP
Interior Designer
PROJECT EUI
63%
reduction in energy use compared to 2030 baseline
100%
operational carbon reduction
Design through Engagement
The diverse group of stakeholders included not only the Veterans' Home administrators, staff and residents, but also the state's Department of Veterans Services, Department of Health and Human Services and Asset Management Board. It was critical to develop an inclusive design process. Through programming workshops and tours of similar facilities, our team brought together these groups to develop shared knowledge and common references, so we could jointly evaluate design and programming decisions. We built a full-scale mock-up of the resident room and installed it on-site, to solicit feedback from the core stakeholders as well as future residents and residents' families. We asked them to evaluate everything from the mounting heights of bathroom fittings to provisions for patient privacy, accessibility and care. Through questionnaires and observation, the team synthesized the data into simple diagrams to report back findings and refine the design.
Inspired Sustainability
The new Veterans' Home is not only a model for dignified long-term care; it will also be a cutting-edge example of resilience and sustainability. The combination of geothermal heating and cooling, a heat recovery system, a high performance building envelope, a 0.7-megawatt rooftop solar array, and natural ventilation in all resident spaces yields a building that uses 71% less energy than allowed by code—and eliminates the use of fossil fuels during typical operation. The result is a forward-looking building that not only meets the Commonwealth's energy reduction goals but also provides a healthy, comfortable environment for residents and staff.
Photography © Robert Benson Photography