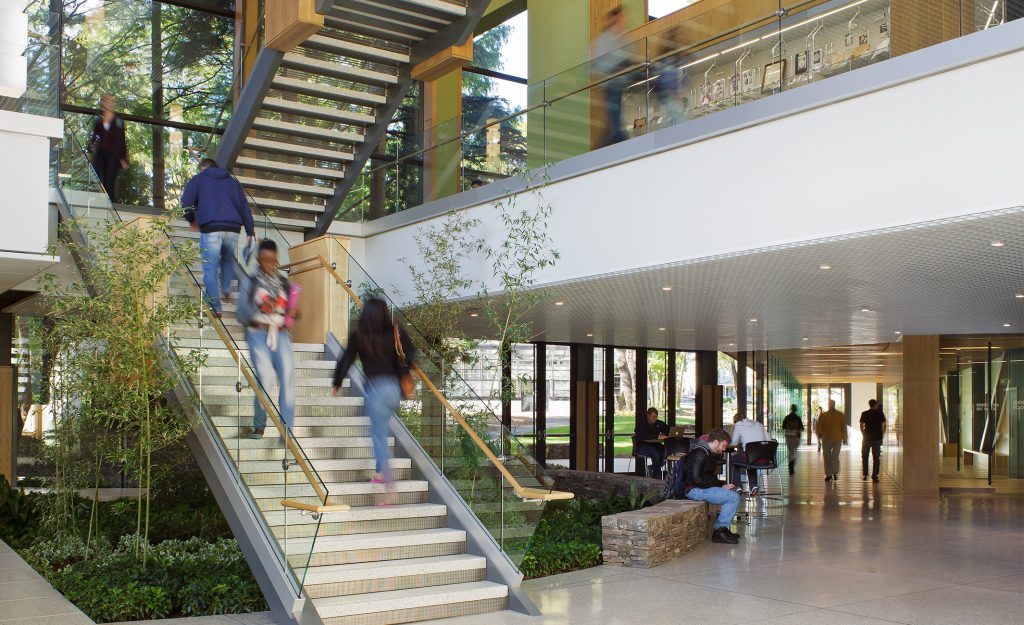 Bridgewater State University has experienced a ten-fold increase in enrollment since its science center was built in 1964. Dramatically expanding the original center, the new building gathers the sciences and math under one roof, providing opportunities for experiential learning and undergraduate research and fostering cross-disciplinary collaboration. Together with the existing library and campus center, it forms a new quadrangle, redefining a once ragged campus edge.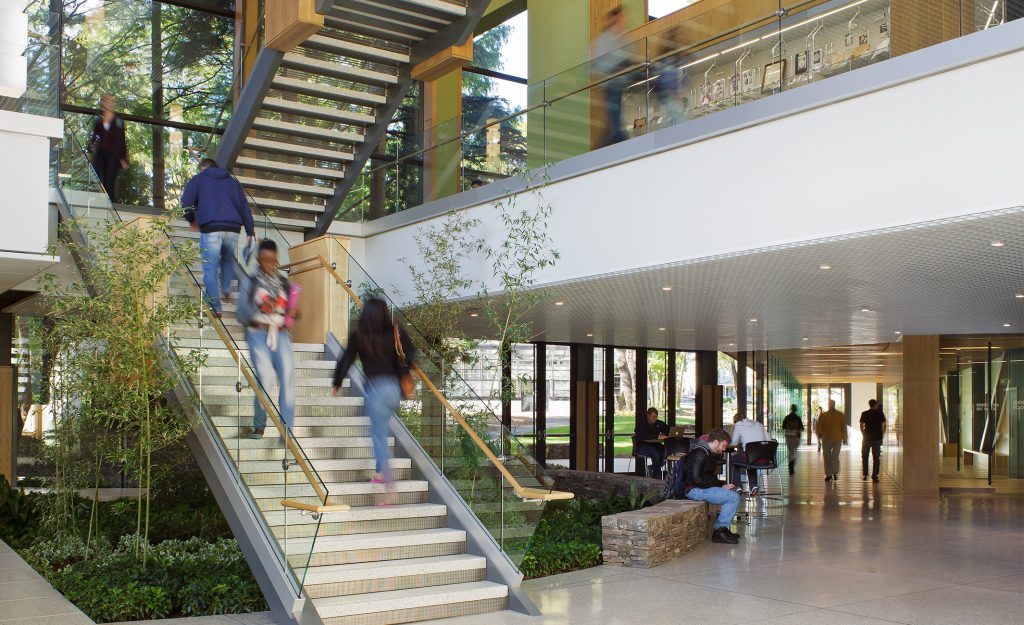 Bridgewater State University
Dana Mohler-Faria Science & Mathematics Center
Project Statistics
LOCATION
Bridgewater, MA / United States
COMPLETED
2012
TOTAL SQUARE FOOTAGE
168,300 GSF New
43,000 GSF Renovation
PROGRAM COMPONENTS
Biology, Chemistry, Computer Science, Earth Science, Geography, Math, Physics, Research Labs, Teaching Labs
LEED STATUS
LEED NC 2.2 Silver Certified
AWARDS
2014
AIA New England, Honorable Mention
2014
SCUP/AIA-CAE Excellence in Architecture for Building Additions or Adaptive Reuse
2013
Boston Society of Architects, Citation for Design Excellence
PROJECT EUI
52%
reduction in energy use compared to the 2030 baseline
Implementation as a Design Driver
To minimize disruption of academic programs, the design team developed a two-phase approach that placed the complex's major technical infrastructure in the new addition. The science departments moved into this addition, freeing the existing structure for demolition and renovation to serve the incoming mathematics departments. The building was tuned to the distinct needs and long-term effectiveness of each discipline, and each department had to move only once.
Inspiring Curiosity
The rooftop houses an observatory and observation deck, a unique destination for the public community of stargazers. A green roof terrace overlooks the newly defined quad, highlighting resource conservation, as does a prominent solar tube array that supplies heat for all domestic hot water throughout the building. The building's three wings address very different campus contexts through subtle shifts in exterior vocabulary and materials. Entrances at the ends of the three wings integrate the complex into the network of campus paths, placing "science on display" as members of the campus community pass through the building.
Photography: © Warren Jagger Photography