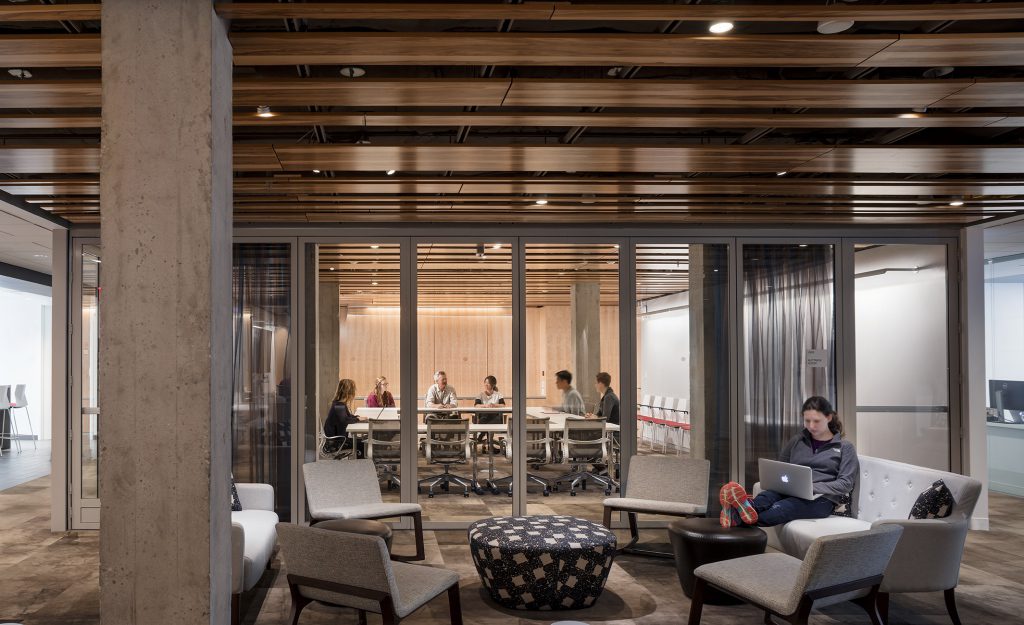 Originally constructed in 1932, the Memorial Church is one of Harvard University's most treasured landmarks. First-year students are welcomed here during convocation, and the building serves as the backdrop when they graduate at commencement. Well maintained but never modernized, the building was in dire need of new mechanical systems, as well as accessibility upgrades. The trick would be to make the changes as imperceptible as possible.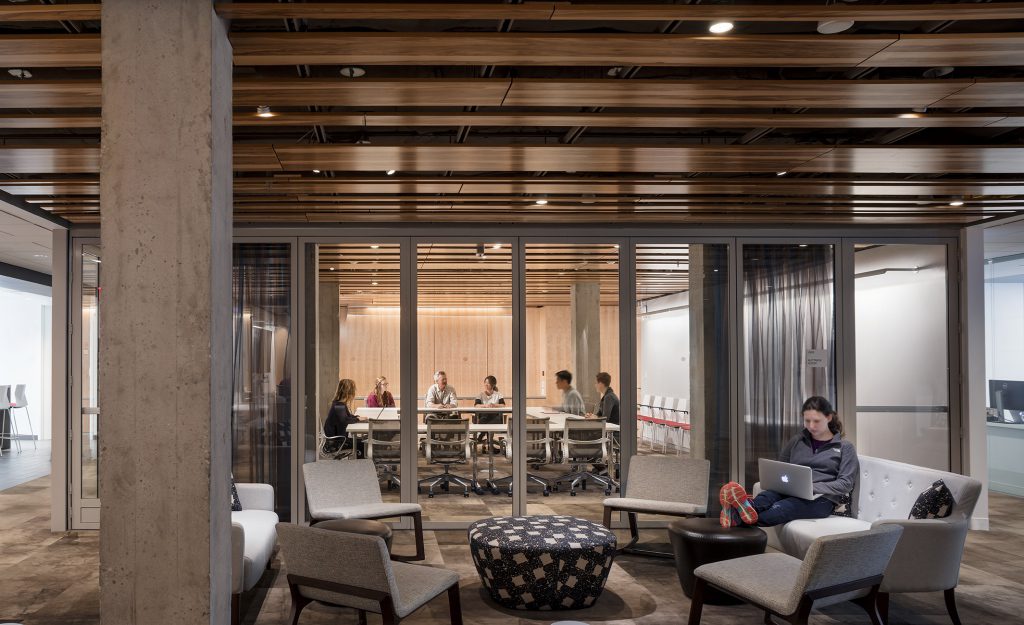 Harvard University
Memorial Church Renovation
Project Statistics
LOCATION
Cambridge, Massachusetts / United States
COMPLETED
2017
TOTAL SQUARE FOOTAGE
13,000 SF
PROGRAM COMPONENTS
Office and Meeting Space
LEED STATUS
LEED Gold Certified
Awards
2018
IIDA New England Award, Community and Culture Category
2017
AIA New England, Honor Award
PROJECT EUI
66%
reduction in energy use compared to the 2030 baseline
Accessibility for All
Rather than build zigzag ramps to the historic main entrance—the usual, default approach to accessibility—the design instead featured an excavation along the length of the structure to provide gently sloping walkways and a second, more prominent student entrance. The excavation removed area wells that blocked more than half the windows, enhancing both natural light within and public engagement with the programs on the lower level. The renovation reinvented the lower level into a destination for the whole community, while preserving the historic fabric of the Church.
Reorganized Spaces
The transformed lower level, containing offices and collaborative space, offers a welcoming, comfortable and flexible environment. The offices wrap a Student Oasis and flanking meeting rooms, which form the project's collective heart. Finished in warm, natural wood, with lowered lighting levels, the Student Oasis provides a comfortable, homelike experience. Here, students can hang out, decompress, observe activities taking place in the meeting rooms, and interact effortlessly with each other and the church staff.
I feel it has been successful because we set out to create a space that would serve as a site of human connection. No matter who you are, no matter where you're from, you will find a place of comfort, and more importantly, a space of grace.

Jonathan L. Walton, Pusey Minister in the Memorial Church
Photography: © Warren Jagger Photography