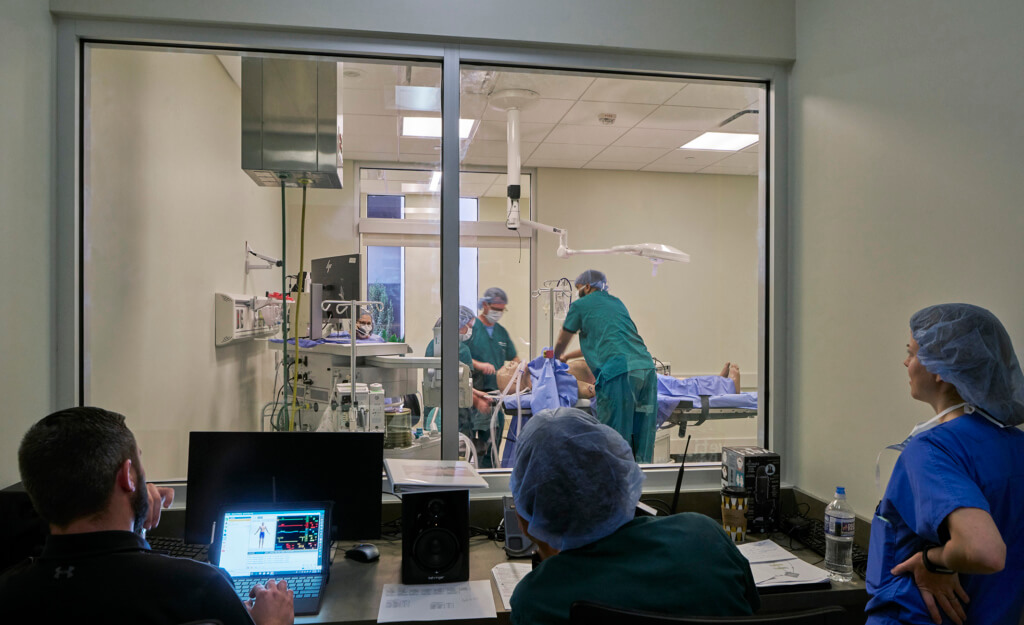 The University of Alabama at Birmingham, School of Nursing is among the top five percent of nursing schools in the US. This project creates state-of-the-art spaces for students and faculty, allowing them to continue to drive the future of healthcare in Alabama and around the globe. A combination of new and renovated space on the ground floor brings together classrooms, skills labs and the Nursing Competency Suite on one level, concentrating the learning experience.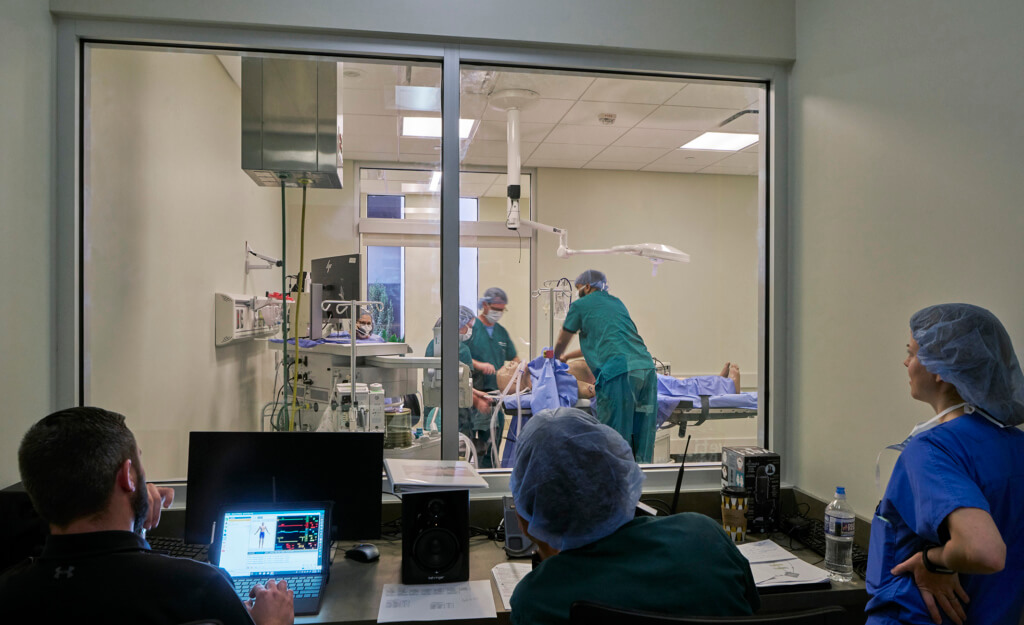 University of Alabama at Birmingham
School of Nursing Addition/Renovation
Project Statistics
LOCATION
Birmingham, AL / United States
COMPLETED
2017
TOTAL SQUARE FOOTAGE
43,700 SF New
38,600 SF Renovation
PROGRAM COMPONENTS
Nursing School, Nursing Competency Suite, Skills Laboratories, Classroom Renovations
AWARDS
2020
AIA/Alabama, Honorable Mention
Nursing Competency Suite
The Nursing Competency Suite replicates real-life emergencies in safe, controlled environments, using extraordinarily life-like mannequins. An operating room, nurse station, pediatric and hospital competency labs prepare both undergraduate and graduate nursing students for every possible situation. In the labs, the mannequins are monitored for real-time information, such as heart rate, oxygen levels and blood pressure readings. Instructors control the mannequin's symptoms and observe the students from control rooms adjacent to each lab. The competency labs allow students to choose among possible solutions and practice their skills through an entire scenario.
Serendipitous Connection and Communication
Collaboration and communication between students, faculty and visitors are at their most spontaneous at the "synapse," where an open stair bridges between the new and existing buildings. The adjacent student lounge, with openings looking both up to the research levels and down to the primary teaching level, forms its center.
Architect-of-Record: Williams Blackstock Architects