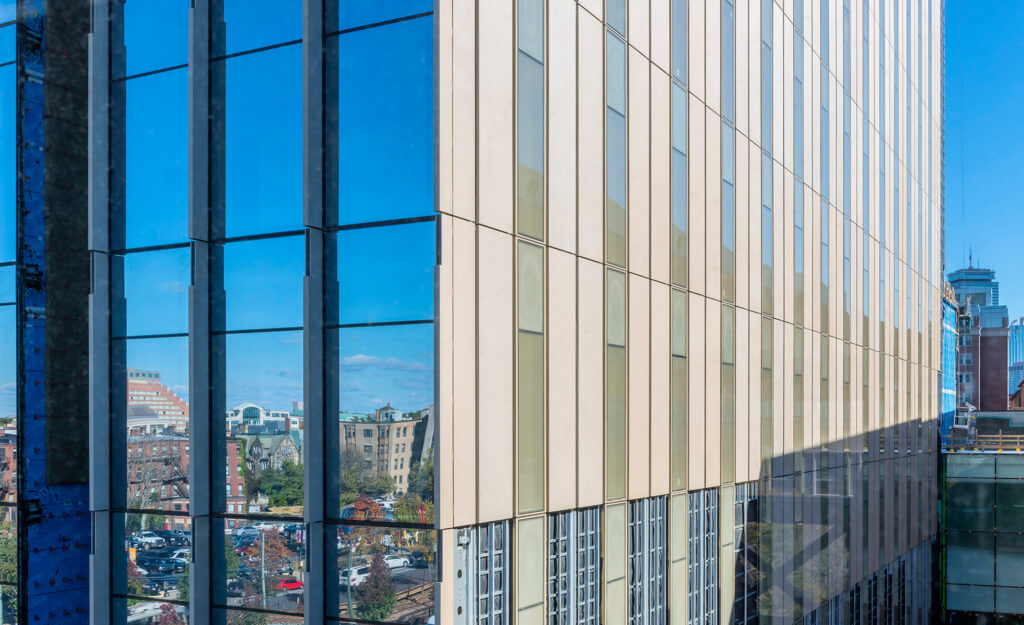 While low-emissivity (low-e) coatings have historically only been applied in between panes of glass in order to protect them, this new innovation has opened up a plethora of potential opportunities and research questions with major consequences for architectural practice. In order to understand these phenomena and assess their relative intensity, our practice performed a series physical experiments on different types of IGUs.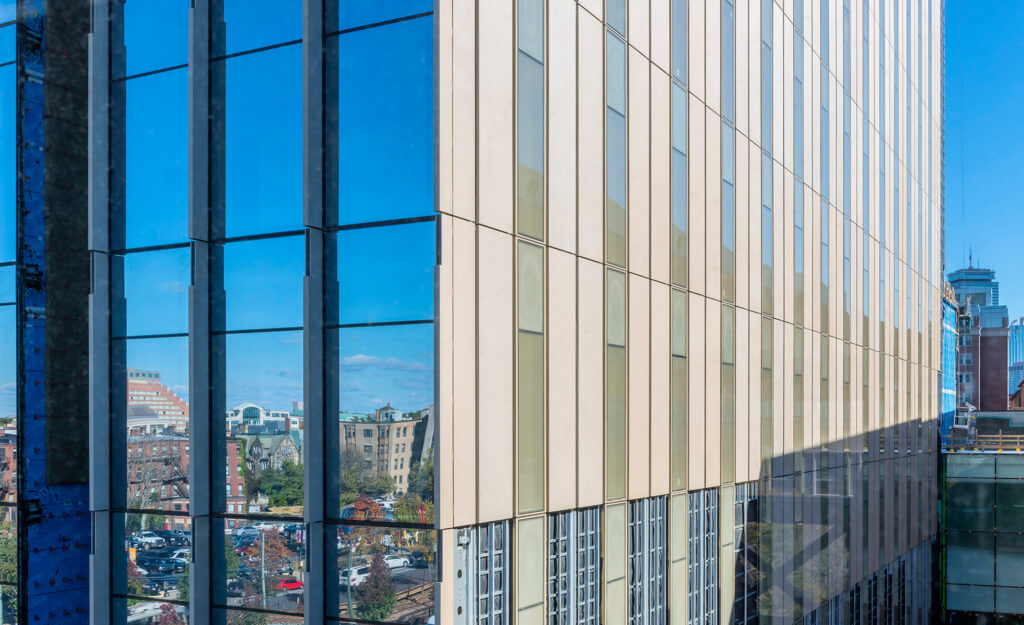 CHALLENGE
Double-pane insulated glazing units (IGUs) with room side coatings have the potential to exhibit comparable thermal performance and U-values to some types of triple pane units but at a fraction of the cost. This makes them attractive for many projects seeking solutions that lower building energy use without raising up-front cost. However, the impact that these new coatings might have on occupant wintertime thermal comfort has been difficult to assess. This is primarily because the physics of how low-e coatings increase IGU insulation means that the interior surface temperature of such IGUs will be much colder than a window assembly without the coating.
The thermal reflectiveness of the room-side low-E coating means that, even though room side low-e coatings make interior surfaces colder, occupants are less likely to experience radiant heat loss to such cold window assemblies. However, such cold window surface temperatures still have the potential to produce intensely cold downdrafts off the window, which could cause localized thermal discomfort for occupants at ankle-level.
SOLUTION
In order to understand both the heat flow and impact on occupant comfort, we decided to do physical testing of 2' tall IGU samples. Viracon donated to us three IGUs to perform physical testing on, including a traditional double-pane with a single low-e between glass panes, a double pane with two low-e coatings (one of which is room side), and a traditional triple pane with a single low-e between the outer glass panes. These IGUs were placed on one side of an insulated box with walls of R-20. The entire experimental setup was placed in a cold room kept at 40oF while an incandescent light bulb with a fixed wattage inside the box heated the box interior. On average, the bulb heated the box interior to 86oF, though the exact box temperature was allowed to vary with the overall insulation of the IGU. For each of the IGUs, the setup was left for 48 hours until steady state conditions were reached. The average temperature in the center of the box was used to deduce a relative insulation value for each of the IGUs. A globe thermometer in the center of the box was used to assess the mean radiant temperature that an occupant might experience. Lastly, several temperature sensors were located on the surface of the glass and along the floor of the box behind the IGUs in order to understand the downdraft conditions produced by each unit.