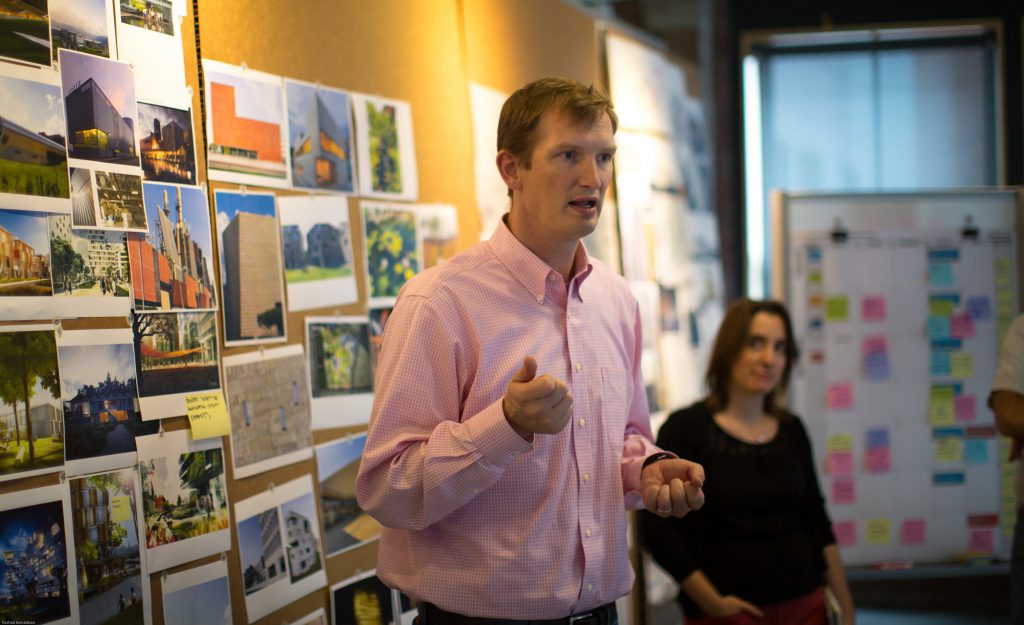 Stuart joined Payette in 2014 after spending 18 years based in Los Angeles. He brings with him a portfolio of projects ranging in size and scope from a 12,000 SF interior fit-out for a gaming company to a 1,255,000 SF pediatric teaching hospital. Within that diverse set of experiences he has developed a particular expertise in the design, management and execution of technically complex projects with a special focus on institutional research buildings and pediatric healthcare.
With extensive experience as both a Technical Design Leader and a Project Manager, Stuart combines the ability to understand a project at its most global level with a thorough understanding of its smallest details. A passionate advocate for high performance buildings, he has made increasing use of analytical tools to provide timely, relevant and reliable quantitative data to augment and inform the qualitative evaluation of design ideas. Armed with a truly holistic understanding of the options under consideration, his project teams are able to confidently identify the best path forward for a given set of circumstances.
Throughout his career, Stuart has been a strong supporter of integrating professional practice with architectural education. He has lectured frequently on the evolving role of technology in the work place, served as a visiting critic on numerous student juries and twice been a professional mentor for upper level design studios.
EDUCATION
B.Arch., 1996, Rice University
BA, Architecture, 1994, Rice University
HONORS & AWARDS
2015 AIA National Healthcare Design Award, Unbuilt
Teaching & Lectures
"Relieving the Stress of Pediatric Emergency Care," Healthcare Design Conference, November 2017
"Relieving the Stress of Pediatric Emergency Care," AIA Conference on Architecture, April 2017
University of Southern California, Design Jury and Guest Lecturer on Technology in the Workplace
University of Southern California, Professional Mentor to a fourth year design studio