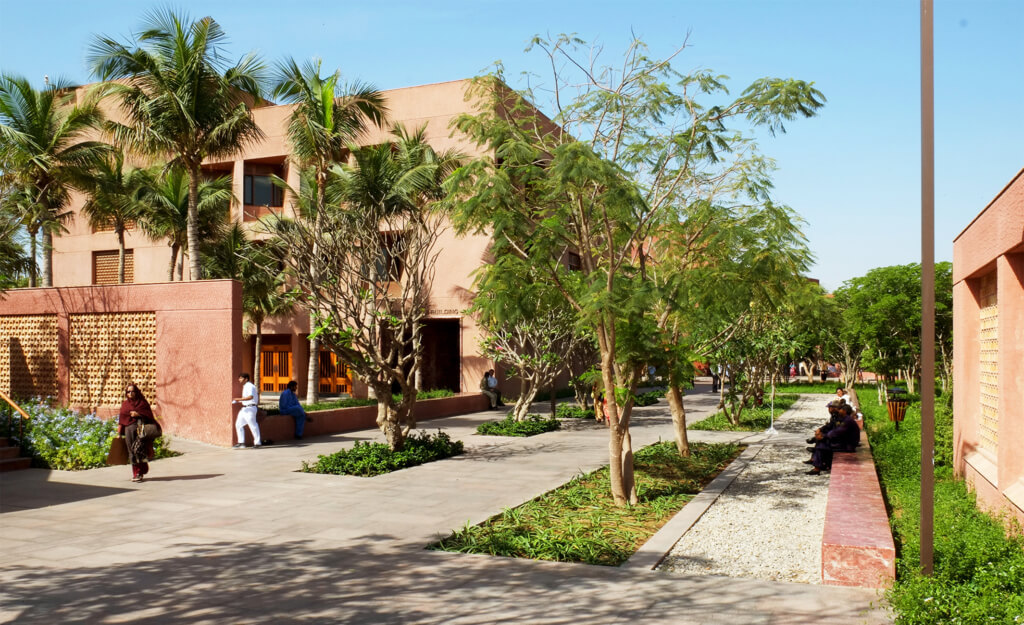 The Aga Khan University Hospital, Medical College and School of Nursing Complex in Karachi, Pakistan, is the flagship campus of what has evolved into a multinational university, with six campuses and teaching sites in Pakistan, Kenya, Tanzania, Uganda, the United Kingdom and Afghanistan; 2,500 current students, 13,000 alumni and 13,000 faculty and staff.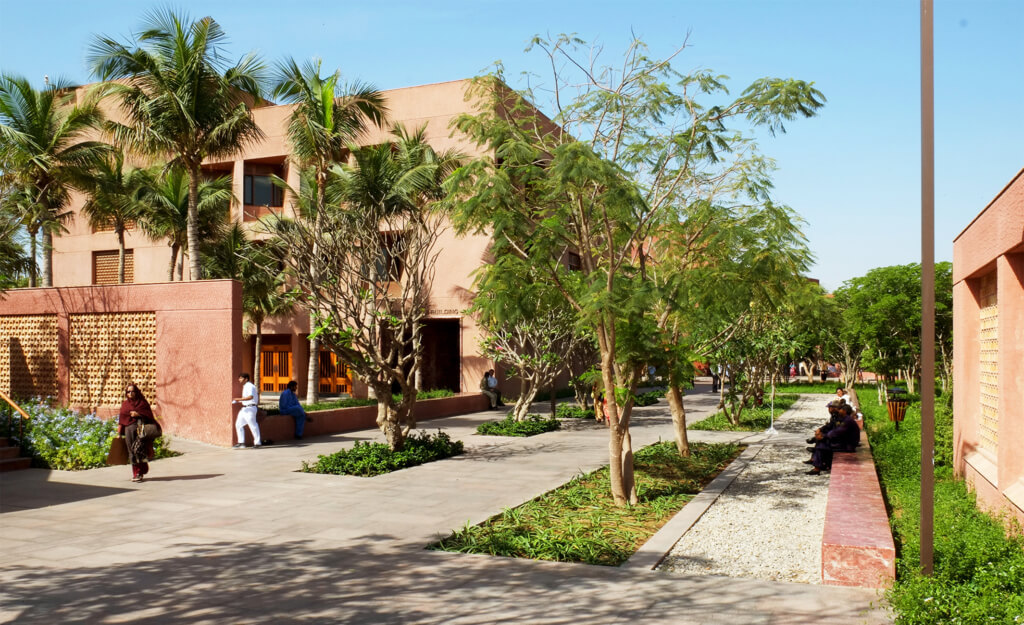 Aga Khan University and
Aga Khan Development Network
Recent Work
Project Statistics
LOCATIONS
Karachi, Pakistan
Kabul, Afghanistan
Nairobi, Kenya
Dar es Salaam, Tanzania
TOTAL SQUARE FOOTAGE
New Private Wing: 200,000 GSF
Ctr. for Innovation in Medical Education: 80,000 SF
French Medical Institute for Children, Kabul
Master Plan for 733,000 GSF
Parklands Campus Master Plan, Nairobi
Master Plan for 1,480,000 GSF
Nairobi University Centre: 195,430 SF
Dar es Salaam Phase 2 Expansion: 206,500 GSF
AWARDS
2008
Boston Society of Architects, Campus Planning Award
2008
SCUP, Honor Award, Excellence in Planning for a New Campus
The multiple expansions are too numerous to itemize. Even in the last decade, there were a few critically important expansions and additions to the campus: the NICU expansion — in a new location — has incorporated the latest in design concepts to support shorter stays and a better quality of care for newborns.
A new Centre for Innovation in Medical Education is a multi-purpose and multidisciplinary facility for the undergraduate, postgraduate and continuing education programs for faculty and practicing professionals in nursing, medicine, dental and allied health, where the skills range from basic to cutting-edge, and innovative with the use of virtual reality and robotic surgery.
The AKU hospital has identified a likely future outpatient volume of nearly 1 million patient visits per year by 2025. A key move in the long-term planning for AKU is the Ambulatory Care Complex (ACC), which aims to decant outpatient services from the main hospital and provide consulting clinics and diagnostic services for outpatients at one central location. This relocation will provide the urgently needed increase in inpatient beds. The ACC will incorporate programmatic expansions of radiation oncology, medical oncology, cardiac services, and a Women and Children's Health Center. Multiple buildings in the complex are planned to physically connect on all floors of the existing facility, with the design intent of achieving efficient work flow and functional patient and staff circulation. Among multiple design considerations in the planning process is the goal to facilitate teaching, an integral part of the institution. Parking and utilities master plans are concurrently being studied with the hospital expansion as well.
In the past few years, Payette has begun working with other entities within the Aga Khan Development Network, taking us to Kabul, Afghanistan; Nairobi, Kenya and most recently, Dar es Salaam, Tanzania, where we are currently doing a Master Plan and conceptual design for expanding the Aga Khan Hospital, a secondary hospital that is a component of Aga Khan Health Services.
faculty of arts and sciences campus master plan
The Aga Khan University Faculty of Arts and Sciences (AKU-FAS) Master Plan establishes a framework for the inception and long-term growth of a new campus on arid scrubland 30 kilometers outside Karachi, Pakistan. The Spine and Fingers organizing concept—a sequence of large courtyards intersected by a cross-grain of pedestrian "streets"—provides flexibility to grow into the unknown future. Strategic growth can occur by extending the Spine by one or more major courtyards with flanking building fabric, while tactical growth can occur by extending building fabric along the cross-grain pedestrian streets, extending the Fingers.
aga khan hospital, dar es salaam
Payette's Master Plan for the Aga Khan Hospital in Dar es Salaam, Tanzania is the physical and spatial manifestation of the client's vision to extend the hospital's reach to serve as a referral center for Tanzania. Lush courtyards between the veranda concourse and the hospital buildings provide additional space for waiting, contemplation and visual and environmental relief within the dense complex; an example of the concept of embedded nature that has long been a hallmark of Payette's work for the Aga Khan Development Network.
Photography: ©Ayesha Vellani; ©Gunter Klix; ©Payette, Images by Mark Careaga