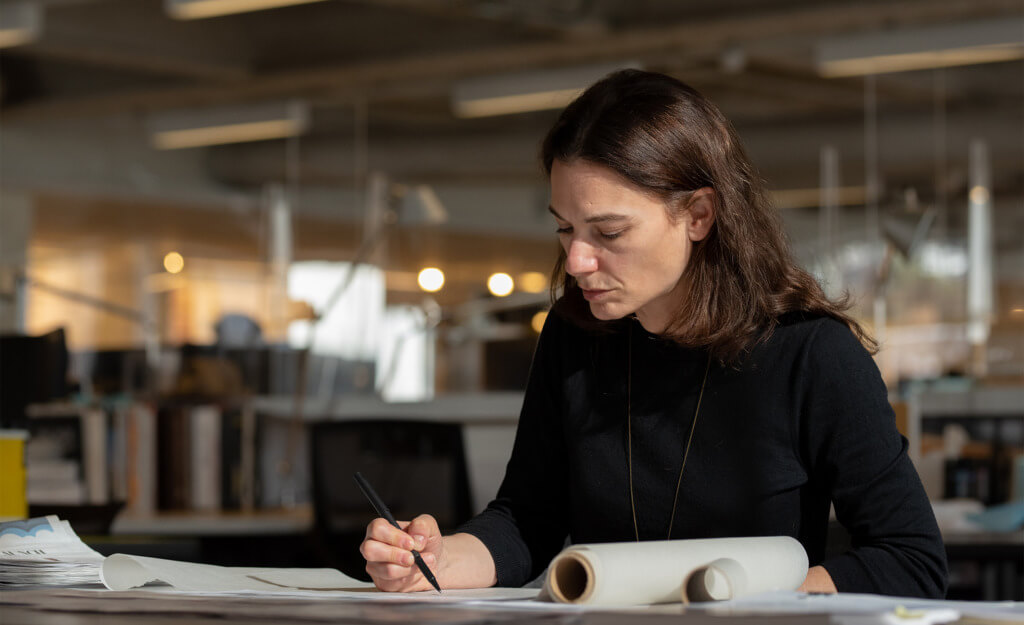 Sarah first joined Payette in 2004, after 6 years practicing in smaller design-driven Boston firms, where she completed projects in a wide variety of types and scales. Her work at Payette has focused on projects for our academic clients, including MIT PDSI, the Harvard Art Museums and Boston University's CILSE. She returned to Payette in 2022 after time spent with AW Architects, practicing independently and living in Barcelona, Spain.
Always drawn to architecture's interdisciplinary nature, Sarah brings a broad view and careful attention to detail to the synthesis of complex projects. She relishes collaboration as a means to that end, and views it as central to outstanding design, whether it be with clients to refine the program, with consultants to promote technical innovation or with builders to materialize aesthetic goals.
Sarah chaired Payette's Women in Design group for several years soon after its inception, setting the now-20 year old group on a course for longevity. She has been active in mentoring both at Payette and the BSA. She is a dedicated advocate for design in Somerville and served for 5 years on its Design Review Committee.
EDUCATION
M. Arch., 1998, Harvard University, Graduate School of Design
B.S. in Architecture, 1994, University of Michigan at Ann Arbor